ARMENIA: Giving hope to children in need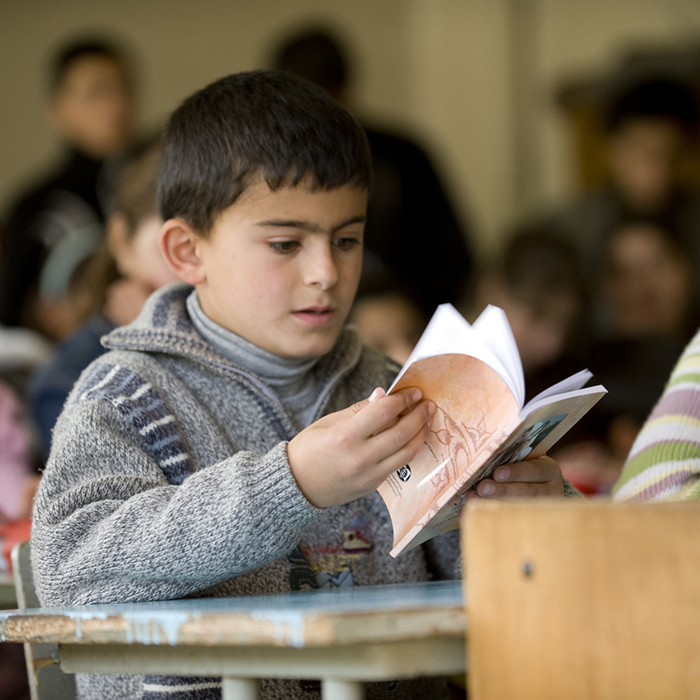 Children in Armenia live under extreme adversity. Since independence, economic hardship combined with ongoing conflict has caused Armenia's social infrastructure to deteriorate and has left its children vulnerable.
Global issues such as war and the pandemic are difficult enough, but Armenia's children must also face daily challenges in education, health, and safety. Domestic violence and parental abandonment are common, leaving children prey to crime and prostitution. The situation is especially tragic for children with disabilities or suffering from various diseases.
The children of Armenia are in deep need of God's love, divine protection, and the hope found in his Word.
41.9% of Armenian children live below the poverty line. Some endure "conditions of extreme poverty."
4,000 of the most vulnerable children are sheltered from crime and trafficking through this program and receive comfort and encouragement from God's Word
Giving Hope to Armenia's Most Vulnerable
Hope for Armenian Children uses different activities such as art therapy, theatre performances of Bible stories, crafts, and Bible studies to make the Bible accessible to children and families.
The children who attend this program are the most at-risk children in Armenia – those with special needs, living in poverty, orphaned or living in areas of war and conflict.
God's Word is opening their eyes to see they are members of God's family, and they are not abandoned nor alone. Overcoming daily stresses and fears, children begin to rely on God's presence and protection.
"You made a huge change in our educational center with this program. These children and parents needed the Word of God you provided."
~ Karine, co-president of My Way Education Center
Children and entire families have experienced deep healing through the power of God's love. Your generosity today will ensure many more vulnerable children in Armenia discover for themselves the Bible's message of hope.