CHINA: Bible Translation for Ethnic Minority People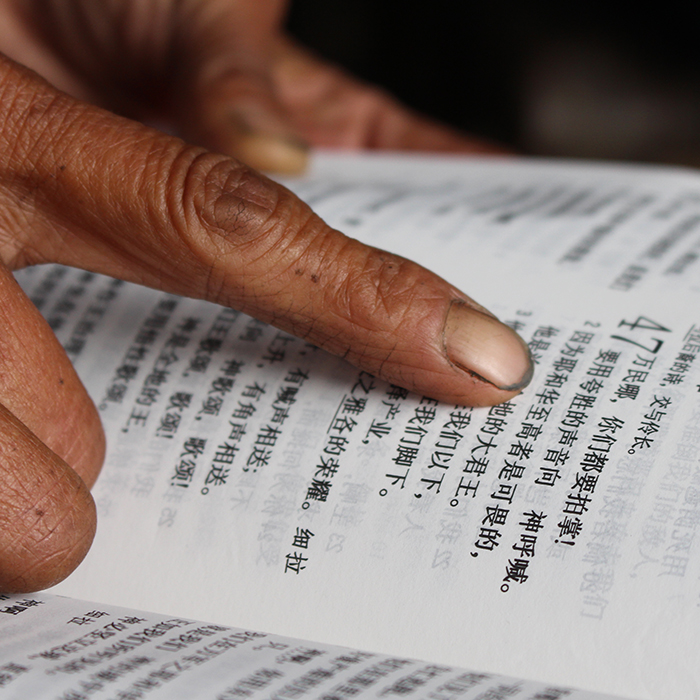 The church in China is rapidly expanding amongst the mountains and farms of China's rural provinces. Home to over 570 million people, most of rural China does not speak Mandarin as a first language, and many people do not speak, read, or write Mandarin at all.
Followers of Jesus in rural China crave to hear the Word of God, but there are very few Scriptures in minority Chinese dialects. Although God speaks to every heart, his Word is unavailable in the heart language of millions of Chinese believers.
It is vital that Christians in these minority language groups have access to the Scriptures in their mother tongue in order to appreciate and study the Word of God, and to share the gospel in their own language.
400 million Chinese, or 30% of the population, do not speak Mandarin
Through our translation project, 9.2 million ethnic minority people from 10 language groups in China will hear the Scriptures in their mother tongue for the first time.
This problem is worldwide. 3,500 (50%) of the world's languages do not have a single Scripture translation.
God speaks every heart language
This project provides the technology and training for Bible translation work, which rural workers in China would not otherwise be able to afford.
The Bible Society has already translated the Scriptures into several minority Chinese languages, using both audio and text formats, and several more are ongoing until 2025.
To help minority people groups read and understand God's Word for themselves, this project also provides Scripture-based literacy training and study tools.
"I never thought that I would have a Bible, let alone one in my own language. This means everything to me."
~ Yaofang, a farmer in rural China
God's Word continues to increase and multiply throughout China's rural church. Your gift today ensures many more ethnic minority Chinese have the opportunity to receive the Scriptures in their own language and experience the transformational power of the gospel.