DOMINICAN REPUBLIC: Your Father Is God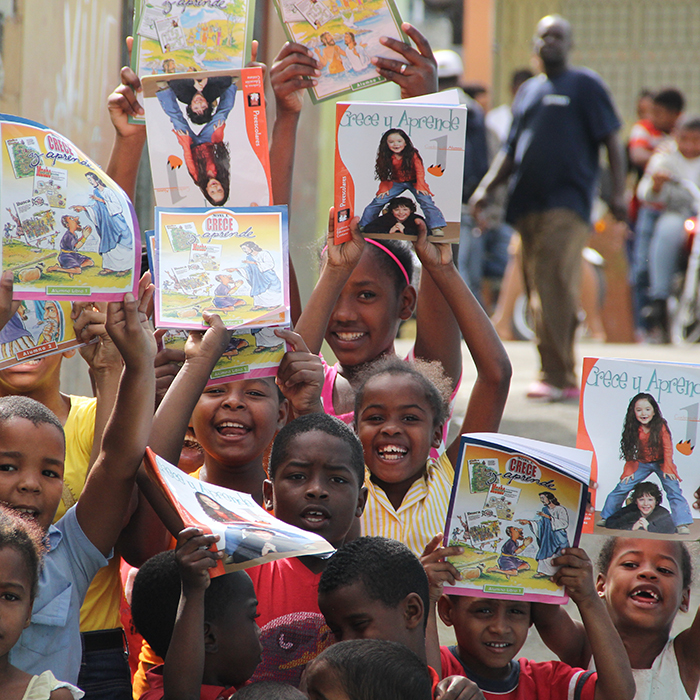 Children in the Dominican Republic are in crisis.
120,000 orphaned children are growing up without the care or guidance of a loving parent. Another 450,000 have absentee parents and must fend for themselves. Homelessness and malnutrition amongst orphaned children are rampant.
Not knowing that they have value or purpose as God's children, many orphans turn to crime, drugs, or gangs to find acceptance. Juvenile prisons are packed with abandoned children. Tragically, most express they would "give anything" to go back in time and not commit the crimes they committed.
There is an immense need to reach these children with the hope and love of God's Word before they make decisions that irreparably damage them, and to offer forgiveness and a new beginning to those that have.
Almost 600,000 children under the age of 15 in the Dominican Republic are without parental care.
Only 30% of children in Dominican Republic finish primary school. For abandoned children, the number is far less.
In the next three years, Your Father Is God will provide 15,000 abandoned children in 50 orphanages with the love, compassion, and hope found In the Scriptures.
Hope for the Dominican Republic's Orphans
Your Father Is God brings special programs to orphanages that presents God as the Father orphans need, and provides physical and emotional support to each child.
Every child receives their own copy of the Scriptures and learns to meet with their loving heavenly Father in His Word.
Through this project, churches are trained to engage in the work of evangelism with orphaned and abandoned children, and children are committing their lives to Jesus.
"When they receive their own Bible, we see children smile as they realize someone loves them."
~ Bible Society worker in Dominican Republic
God's Word is transforming the lives of children through Your Father Is God. Your support today will help orphaned children discover the life changing truth that God gives them purpose, worth, and a new life.