EGYPT: Biblical Principles in Children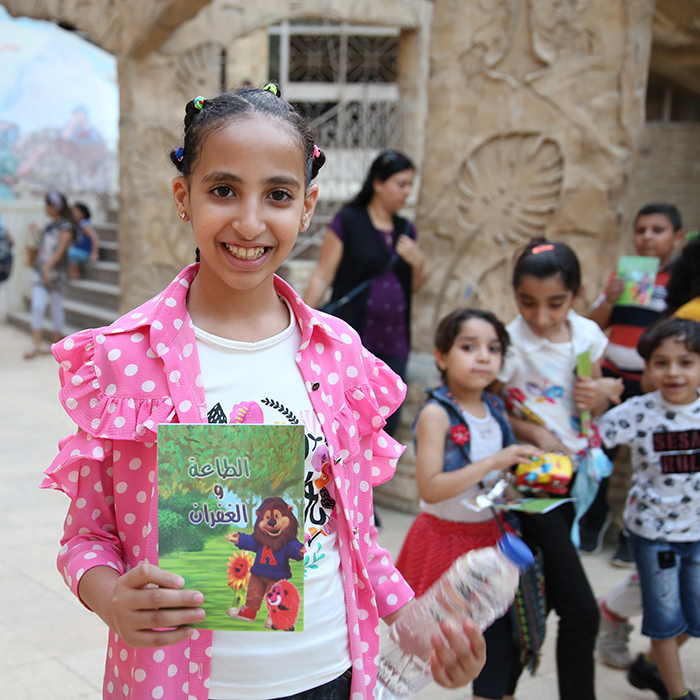 Egypt was once a place of protection for young Jesus and his family (Matthew 2:13). Today, however, it can be a dangerous place for His followers. Egyptian Christians are a minority in the Islamic country, and face a constant barrage of criticism and persecution.
Life is especially difficult for children and their families who seek to live their lives by biblical principles. They are in desperate need of strength and hope, but because they do not have open access to God's Word, they have a very limited understanding of the foundational truths of the Scriptures that would help them in their struggles.
At any given time, churches in Egypt only have space to accommodate 20% of the followers of Jesus in the country. This project reaches the other 80%.
Since its inception, this project has reached over one million children with God's Word. In 2021, it will serve another 100,000 children.
20% of the children who attend become helpers and leaders in future events.
"The perfect tool to impact children nationwide."
Biblical Principles in Children uses videos and festivals based on a cartoon character, a Bible-loving lion named "Kingo" to demonstrate to children and their families the relevance of God's Word In their daily life.
In 2021, this project successfully pivoted from large festivals to smaller Vacation Bible School programs. The smaller setting has dramatically increased Bible engagement and relational ministry.
Every child who attends receives their own Bible to take home and share with family and friends.
"When fundamentalists attacked our village, I hid with my siblings and read stories from my new Bible to them. We prayed, and Jesus calmed the storm."
~ Seth, a Kingo festival participant
Kingo reaches young Egyptians with the Word of God before they encounter worldly and fundamentalist ideologies at school and in society, and it is having a nationwide influence. Your gift today will ensure many more children flourish with the transformational hope of the Bible!