GHANA: Scripture Engagement for People with Visual Difficulties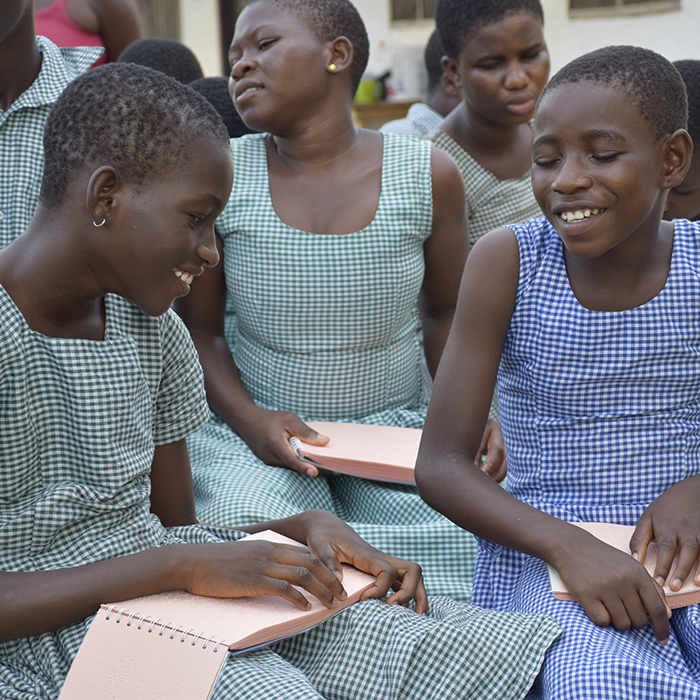 Life for a blind person in Ghana is extremely difficult. Marginalized by society and family, most visually impaired people in Ghana suffer from poverty, loneliness, and depression. With the lack of infrastructures to help them in their plight, visually impaired persons are some of the most vulnerable people in the country.
There is a desperate need for advocacy and community for the blind in Ghana. Unfortunately, those who turn to the local church can find themselves excluded from normal church life, and with no access to God's Word, they are unable to read and find comfort from the Bible.
700,000 people in Ghana live with glaucoma, the number one cause of blindness in the world.
Almost a quarter million Ghanaians are totally blind. This program has already provided hundreds of visually impaired people with Scripture portions in Braille, large-print, and audio formats.
1500 new people will receive the Scriptures and learn to interact with God's Word.
Bringing Dignity to the Blind Through God's Word
Scripture Engagement for People with Visual Difficulties (PVD) provides the blind with easy access to Scriptures in Braille, audio, and large-print format, giving them their first opportunity to read and study God's Word.
The project also advocates for Braille literacy and champions for the inclusion of the blind in society and church activities.
Those who benefit from Scripture Engagement for PVD become motivated to be more involved in church life and share their faith with others needing the same hope they have received.
"My life has been transformed by this Bible. I now study the Word of God and have a closer walk with him."
~ Silvanus, Junior High School student
The impact of this project on the well-being of people with visual disabilities in Ghana has been enormous. Your gift today will ensure the light of God's Word reaches many more people in Ghana living in physical and spiritual darkness.