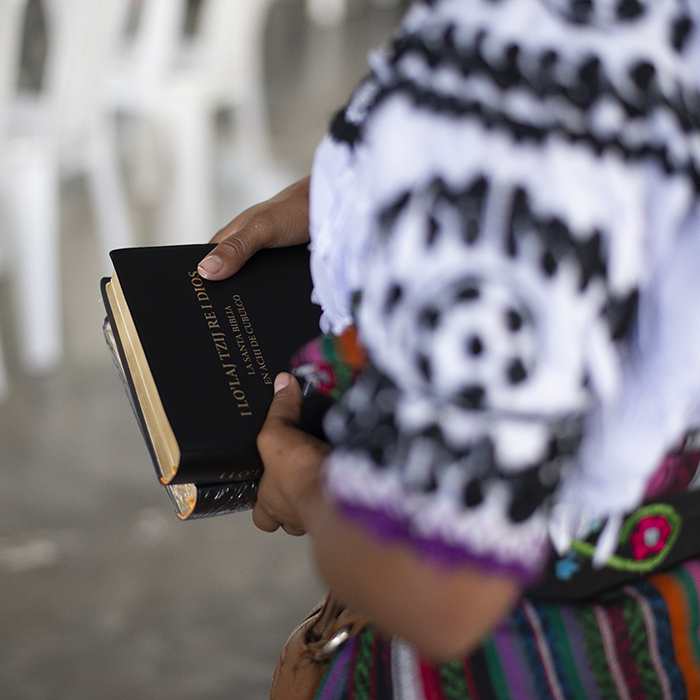 God's Word to Young Victims of Sex Trafficking
Every day in Guatemala, young lives are stolen. According to a U.N. report, Guatemala has the highest rates of human trafficking and sexual exploitation of children in Central America, and the country has "closed it eyes" to rampant child sex trafficking.
Imagine an average Canadian classroom of 28 children. If that classroom were in Guatemala, four of the children would be sexually exploited through prostitution, sex trafficking, child sex tourism, and child pornography before they finish the school year. One-third of the girls would be forced into marriage before they graduate.
Sexual exploitation and human trafficking rob victims of their identity as a person made in God's image. The children of Guatemala need the Bible's transformational message to heal from trauma and find the dignity and confidence for a better life in Jesus.
In Guatemala, there are currently over 50,000 victims of human trafficking for sexual exploitation. 60% of them are children.
Girls as young as 12 work in brothels and are forced to have sex with up to 30 customers a day.
In 2021 Free to Live will reach 1,000 victims of sexual exploitation with a message of healing and restoration in Jesus Christ.
The light of hope for victims of human trafficking
Free to Live helps to heal the heart of girls who have been victims of sex trafficking by presenting them with the Bible's message of freedom and health in Christ.
Special Bible-based workshops help young victims find strength and encouragement to face their trauma and find healing for their deep abyss of pain, confusion, and hopelessness.
In every year of its operation, Free to Live has reached hundreds of victims of sexual abuse and trafficking with the Good News of God's love.
"Once again God reminds me that I am a wonderful creation. Thank you for my Bible!"
~ Maria, 16 years-old
Free to Live excels at restoration. Your donation today will allow many more young victims of trafficking and exploitation begin a new life built on God's love and freedom.