KENYA: Development of African Women's Devotional Bible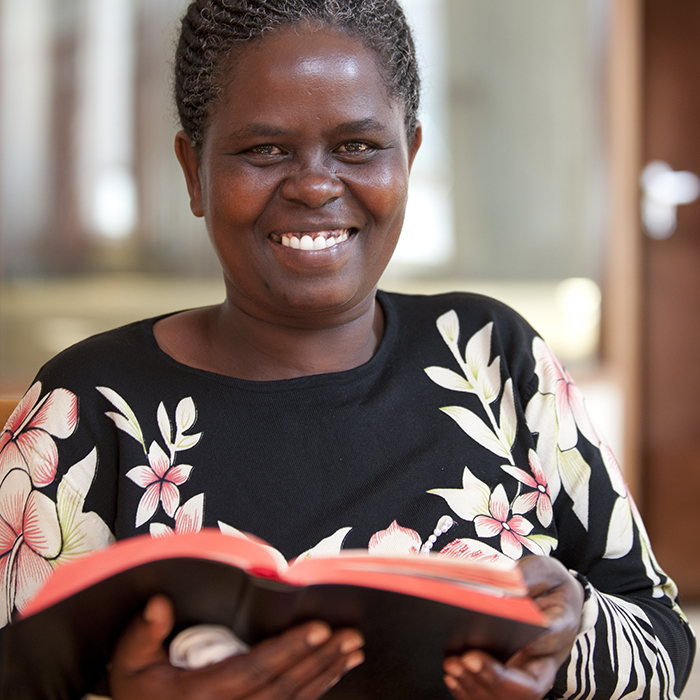 Christianity in Africa has exploded.
In the 20th century alone, the number of followers of Jesus grew from 8 million to 335 million, and the church continues to grow faster than any other region of the world. The demand for God's Word is unprecedented.
There is especially a hunger for the Scriptures among African women, who face difficult life circumstances that require special interventions to address their challenges. Economic marginalization, low access to education, and harmful cultural practices all add to the need for African women to experience God's love and faithfulness in a special way.
As yet, no study Bible has been able to adequately address the needs of African women, and they crave a deeper, more relevant understanding of God's Word.
In some countries, the number of Christians has increased from under 5% to more than 90% of the population.
There are 86 million English-speaking African women.
The Bible Society aims to distribute the African Women's Devotional Bible to 50 million women in English-speaking African countries.
Unmasking the image of God in women
To meet the unique needs of African women, the Bible Society has developed the African Women's Devotional Bible, a high-quality Bible with study notes, devotionals written by African women, and articles that address issues specific to them.
Topics include: polygamy, female genital mutilation, property rights, domestic violence, sexual violence, leadership, education, and motherhood.
Recipients are encouraged to share their insights and faith with other women in their lives, and God's Word is spreading.
"Women experience God as groaning with them, as they participate in straining toward the birth of a new Africa free from sexism and racism, from poverty, exploitation, and violence."
~ Mercy Amba Oduyoye, African woman and theologian
African women are experiencing God's Word in a deeper, more relevant way and sharing their new understanding of faith with friends and family. Your support today will ensure God's Word fills many more African women with the strength and compassion of Jesus.