PERSECUTED CHURCH: God's Word for Restricted Access Nations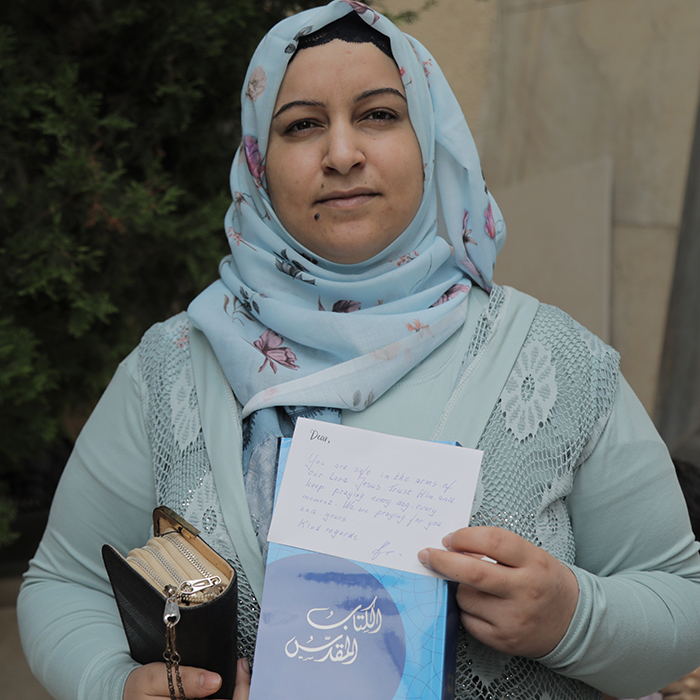 Followers of Jesus in "Restricted Access Nations" (countries antagonistic to the spread of the gospel) are facing extreme persecution. RAN governments oppress and tyrannize new Christian converts. Followers of Jesus must keep their faith secret or face discrimination and possible violence from family, clan leaders, or society.
Bible printing is banned. Distribution is punished. Christian churches are forbidden. A recent report stated that "dictatorial paranoia" in certain nations has led to Christians being beaten, arrested, locked up, or murdered for "crimes against national security."
The persecuted church is desperate for the strength and hope that come from God's Word, yet many followers of Jesus in RANs do not have access to a Bible. Miraculously, however, in spite of the ongoing oppression, the persecuted church is experiencing exponential growth. The ongoing persecution combined with explosive growth means the need for Scriptures has never been higher!
In many RANs, Christians comprise less than 1% of the population. Some are as low as 0.02%.
In 2021, CBS-supported projects in RANs will benefit 1.6 million people
Every Bible you send to a RAN is read on average by three or more people.
Strengthening the persecuted, fuelling the growth
With the help of our supporters, CBS responds to the systemic persecution of Christians and fills the massive demand for Scriptures around the globe.
WHERE: CBS supports and empowers the church in RANs, where Christianity is antagonized or banned, and followers of Jesus face persecution.
WHO: Our RAN projects provide God's Word to strengthen and encourage persecuted Christians, marginalized women, refugees and displaced people, victims of domestic violence, victims of sexual exploitation and human trafficking, children, widows and orphans, discriminated minorities, impoverished families, and trauma victims
WHAT: Using all means and technologies available, CBS supplies millions of paper, electronic, and audio bibles to spiritually hungry people in RANs. In order to protect recipients, many of the bibles are disguised to look inconspicuous to family members and government authorities.
HOW: RAN projects use print magazines, radio broadcasts, literacy programs, trauma counselling, medical assistance, and material help to ensure many are able to access the transformational power of God's Word.
WHY: The Bible's message of hope and encouragement helps the persecuted church carry the burden to reach their community with the good news of Jesus Christ.
"Even though they burn our churches, I am happy because the Bible Society gives us Bibles and supports us."
~ Bartalla, persecuted follower of Jesus
The Word of God is building faith and offering hope to the underground church. Your gift today ensures persecuted Christians continue to experience the transformational power of God's Word in their life and ministry.