SERBIA: New Translation of New Testament for a New Generation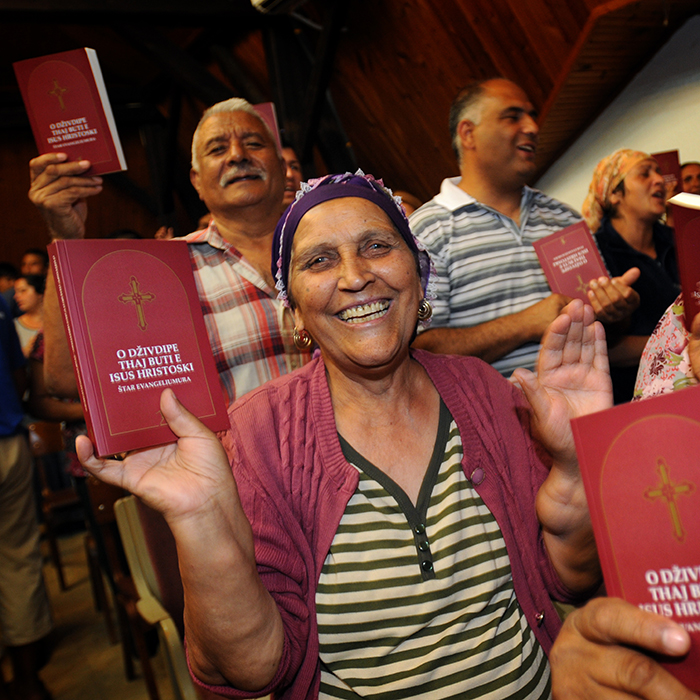 Bible translations that date back as far as 170 years.
In Serbia, the three Bibles available are based on translations that date back as far as 170 years. Unfortunately, because of the history of communist repression, the Serbian Church did not have the resources to translate and produce a good and understandable Bible from the original language.
The Bible Society of Serbia has made new translations a key area of its future work, to provide the Churches with translations in the modern language that would help them in their mission.
Six years: A New Testament from the original languages into modern Serbian dialect is expected to be a six-year undertaking.
Through this translation project, 10,000,000 people in Serbia will have Scriptures in accessible language.
God speaks every heart language
After nine years of work, the Bible Society of Serbia published the Old Testament in modern Serbian for the first time in more than a century and a half. Now, in a society still in the grip of intensive atheist propaganda, a modern translation of the New Testament is urgent – most young people cannot even read the New Testament that is available because the language is so archaic.
We want to provide a complete Bible in modern Serbian, for the first time in the "ekavica" dialect, which is a dialect of central Serbia. We expect this Bible to engage millions of young Serbs living in Serbia and the diaspora and bring together people from different churches.
"The official translation abounds in words and expressions that are completely incomprehensible to the young generation. To read and understand, we must consult the lexicon of foreign words and phrases. To understand one book, we need two, three other books. This discourages us completely. The new translation would help to increase interest in reading the Bible among young people."
~ Dusan Mitrovic (23), student
Your gift today ensures that a new generation in Serbia will have the opportunity to receive the Scriptures in a language they can understand.