SYRIA: Trauma Healing through Scriptures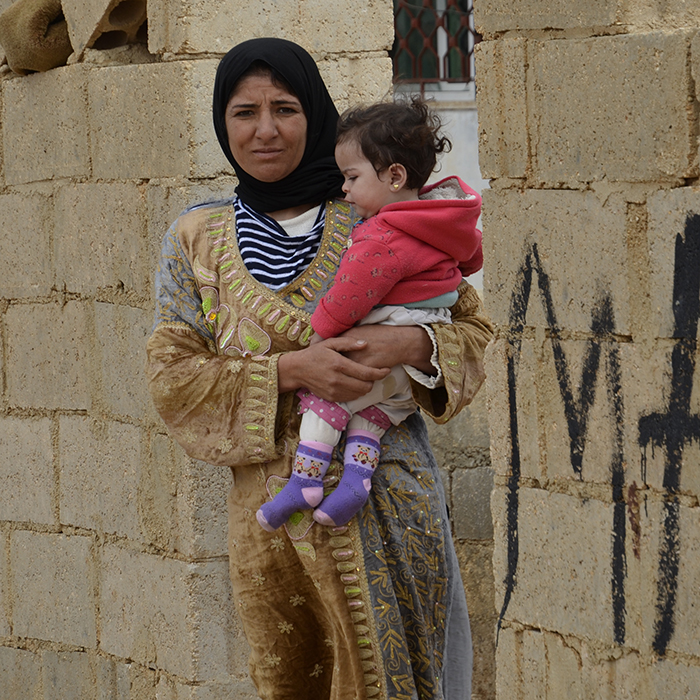 Syria is in the midst of a painful civil war.
Many parts of the nation have suffered massive destruction, and over half a million lives have been lost to violence. The trouble is worse for followers of Jesus. In addition to violence from war, Christians suffer waves of persecution and displacement, and their number in Syria has shrunk from 2.5 million to 800,000.
After so many years of war, people are struggling for hope. Every family has a sad story. It is not an exaggeration to say most Syrians have witnessed violence and destruction, and suffer from some kind of serious trauma. Depression, anxiety, and PTSD are common.
Trauma is always an imminent threat in Syria. Only the Word of God can restore the hope Syria has lost, and the people of Syria urgently need the Scriptures to heal the immense suffering they have endured.
Almost 7 million refugees have fled Syria. Another 6 million people have been displaced within Syria.
Despite the war, the Bible Society brings 30-40 tons of Bibles and Christian books into Syria each year to help people find life in Jesus.
Trauma Healing through Scripture will use God's Word to restore 6,000 victims of trauma in Syria this year.
Hope for a war-torn nation
The Bible Society, through Trauma Healing Centres, provides God's hope amid the violence, leading Syrians to life-changing encounters with the Word of God.
The program uses a Bible-based curriculum to provide healing and conflict resolution to Syrians suffering from several types of trauma, even among children who are some of the most traumatized from this war.
Trauma Healing through Scripture equips leaders, changes the behaviour of traumatized families, and restores a war-torn nation's hope for the future.
"There is no safe place left in Syria."
~ Patriarch Grergorios
"What wonderful words in this Book. My life has been changed 180 degrees."
~ Program attendee, after receiving his first Bible
People who have suffered so much now hear God speak to them through the Scriptures, many for the very first time. Your generosity today will help Syrians facing deep inner wounds and trauma find hope and comfort in God's Word.