VIETNAM: Hope for the Nung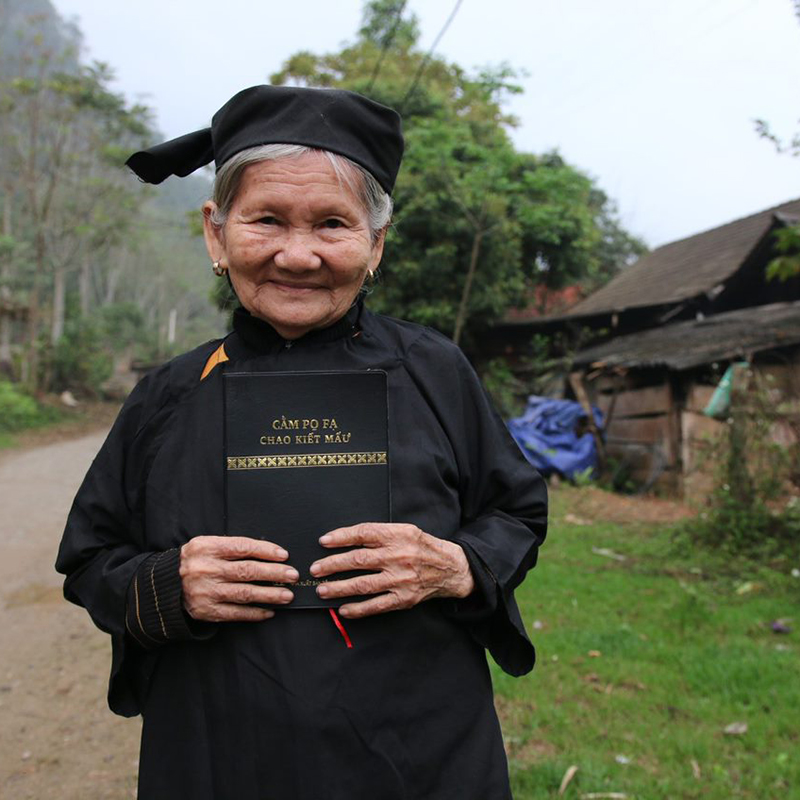 The gospel is on the move in Vietnam. Despite "very high" levels of persecution, some regions of Vietnam where Christianity was virtually unheard of in the 1980s have seen over 30% come to faith in Jesus!
Sadly, this is not the case with the minority Nung people. These hardworking farmers in the mountains of northern Vietnam are among the least-reached people in the world. Among the 10 largest minority groups in Vietnam, the Nung is the only group that does not have a Full Bible. Ever since the Bible Society published the New Testament in Nung Fan Sling, another Nung dialect in 2019, Nung Chao speakers are eagerly waiting for God's Word in their heart language.
Vietnam ranks #19 in the world for persecution against followers of Jesus.
The Bible Society has been working in Vietnam since 1890.
The Nung Chao translation project will make God's Word available in the heart language of 650,000 speakers.
Hope for the Nung in Vietnam
Hope for the Nung will produce an accessible, understandable translation of God's Word in Nung Chao, the largest of the five Nung dialects. As 50% of the intended audience cannot read, the Nung Chao translation project includes an audio Bible, literacy work (in both Nung Chao and Vietnamese), and picture books for children.
This translation project will not only bring desperately needed Scriptures to an unreached people group, but it will also help protect their culture by promoting language reclamation and literacy amongst the Nung people
"It is my honour to join this Bible translation project. I believe many more Nung people will be saved, and they will let His Word transform their lives."
~ Vy Thi Phan, translation team member
Hope for the Nung will enable Nung Christians to share the Scriptures with their friends and family for the first time ever.