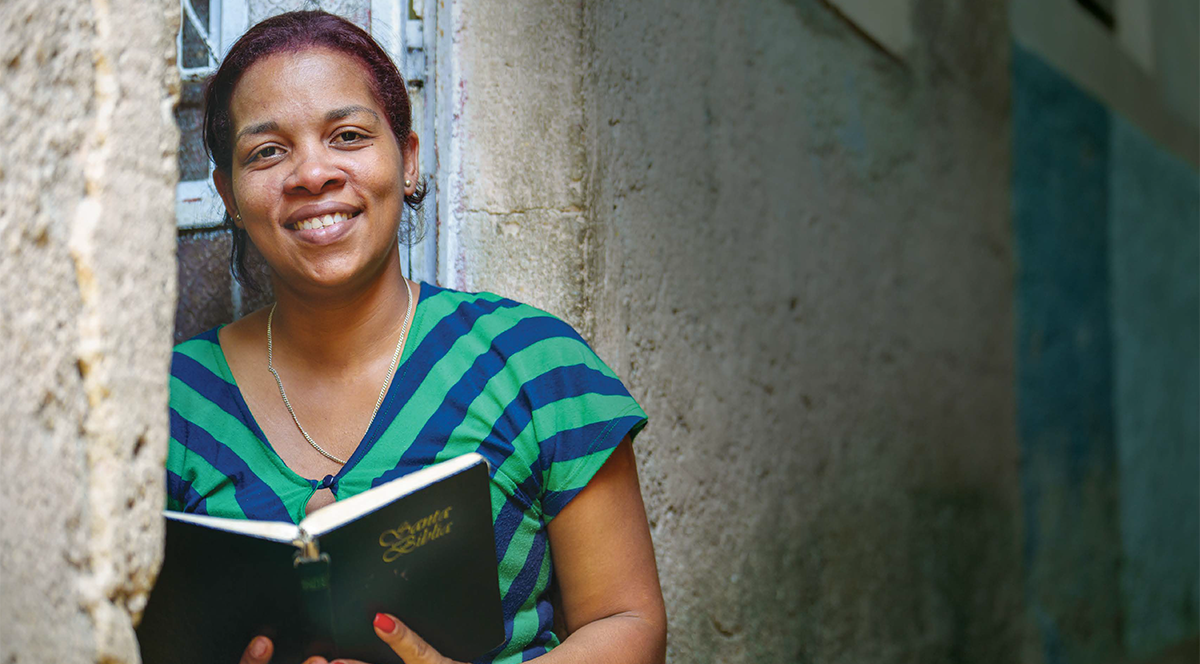 You helped CBS and UBS reach the collective goal of printing and distributing one million new Bibles in Cuba.
We're pressing on to deliver another million Scriptures
Every Bible is seen as benefitting at least two people
Our partner works with churches from more than 60 denominations
"Unprecedented opportunities"
From our partners, the Cuban Bible Commission: The completion of the One Million Bible project has generated unprecedented opportunities for Bible provision and Bible engagement in Cuba. The growth of our distribution network and organizational capacity has greatly increased the width and breadth of Bible efforts in Cuba. The favour of God and historical relevance of this moment is a God-sized opportunity that must be acted upon. Placing the Word of God in the hands of a hungry nation will encourage evangelism, discipleship, church growth and leadership development. This will serve the beneficiaries in complementing their missional goals of reaching all of Cuba for Christ.
"There's a light in my house. When epilepsy started affecting my two-year-old daughter, we became worried. My Christian neighbour started to pray for us. He cast out all negativities. I experienced freedom for the first time. It seemed to me that I was under bondage until then. I felt instantaneously released. My daughter's health was restored, and we got rid of all ungodly practices. The very next Sunday, we were in the church, and they gave us a Bible. The page opened to Job 1:21—'Naked I came from my mother's womb, and naked I will depart. The Lord gave and the Lord has taken away; may the name of the Lord be praised.' It touched me in a very special way. I felt like I received the answer that I was seeking all my life. Only God is my provider, my support, and my sustenance. I know I can count on Him. Without Him, I am nothing. My favourite verse is Psalm 4:8: 'In peace I will lie down and sleep, for you alone, Lord, make me dwell in safety.' I read the Psalms to my children every night before they go to bed. Compared to what I have right now, that [previous life] was not a life at all. I am not angry anymore. My life has been transformed by His Word, by His love. The Gospel restored my relationships. The Lord blessed my little baby and restored my life, my family, and my home. There is a light in my house. If you come to my house, you will be able to see that light." —Serraino, in Cuba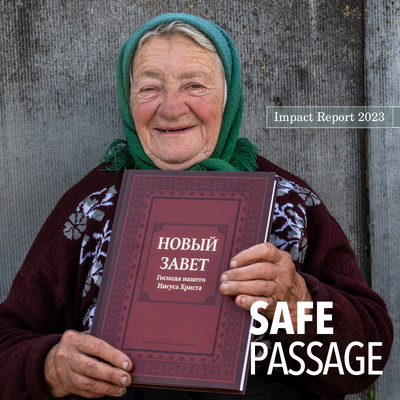 2023 IMPACT REPORT | Safe Passage
Read more inspiring stories, download the 2023 Impact Report.