Life can be hard. Difficulties and trials disrupt our lives and plans, sooner for some, more painful for others, but eventually for all.
But those moments when anxiety and fear are trying to take hold are also moments when the love of God and the assurance of His presence become alive and precious and provide safe passage for heart and soul.
That's why demand for God's Word rises rapidly during conflict, disaster and distress, when people are at their lowest point in life. Then and at many other times, you give people the experience of "safe passage" by helping them hear God speak.
Thank you for touching the lives of people who are exploited, trafficked, abused, or enslaved.
You nurture faith where belief is supressed, and the Church is punished.
And you show up where trauma cripples lives, where entire populations are neglected, and where youth are adrift and at risk.
From everyone at CBS and everyone we serve, thank you for making it possible for people all over the world to hear God speak to them, and experience their own "safe passage."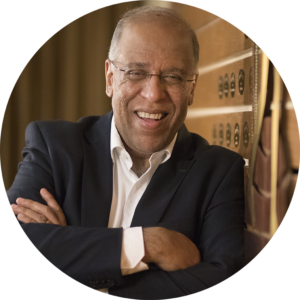 Rupen Das
President
Highlights of your impact in 2022
Because of you…
Bible ministry continued in 35 countries across 46 projects
You supported Christians in Ukraine and Türkiye as they stepped out to serve during war and disaster
Audio Scriptures for the elderly are now available in 50 languages
Leaders are being trained in Bible-based trauma healing
Mohawk Bible completed after a lifetime of work
New or revised translations are completed in another 25 languages
20 first translations in sign languages are completed
The Church in Cuba presses forward for another million Bibles
Healing and hope come to trafficked girls
Download the 2023 Impact Report to learn more.

Thank you for choosing the Canadian Bible Society as the channel for your ministry!