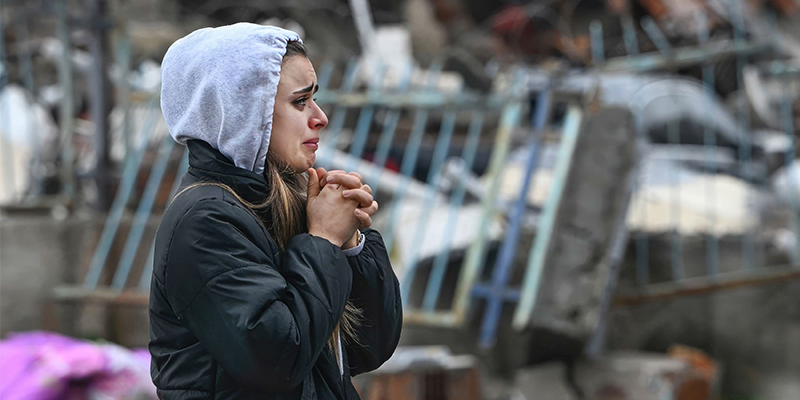 Ukraine is going through a period of unseen darkness and desperation…thousands have been killed, cities and towns are ruined, people experience terrible violence and inhumane treatment. There is no safe place in the whole country.
Amidst all this, overwhelming spiritual mobilization is going on. Churches and Christian organizations are helping people, bringing humanitarian supplies, offering shelter, providing psychological help and sharing the Gospel…and we see an unprecedented interest in the Bible: every day, pastors and priests call or visit our offices and ask for free Scriptures as they reach out to people filled with fear and despair. — Ukraine Bible Society
For the long months since the invasion of Ukraine, CBS has been part of a sustained international thrust to meet the spiritual and physical needs of those devastated by war—in Ukraine and the surrounding countries.
By the end of the first year, 718,973 copies of Bibles, Gospels and other Scripture publications had been printed in Ukrainian and Russian, distributed in Ukraine and to refugees in several countries.
TURKISH CHRISTIANS SPRING INTO ACTION
A massive earthquake on February 6, 2023, centered in Kahramanmaraş, Türkiye killed hundreds of thousands of people and trapped many more.
The Bible Society in Türkiye quickly began working with the small network of Christian churches to provide clean water, food, shelter and warm clothing to their affected fellow citizens. Later stages of their plan include helping people find permanent shelter, as well as offering trauma healing groups for the rest of 2023.
The Canadian Bible Society is supporting the Bible Society in Türkiye as it channels resources to local churches that expect to serve as many as 100,000 people.
In this special moment we must [communicate] to our Christian brothers and sisters that they are not alone. And to the wider non-Christian society, [we say] that God is caring for them and standing with them in this very difficult time. Our support will reflect God's love and care towards people who think of God as punisher rather than caregiver. —Turkish Bible Society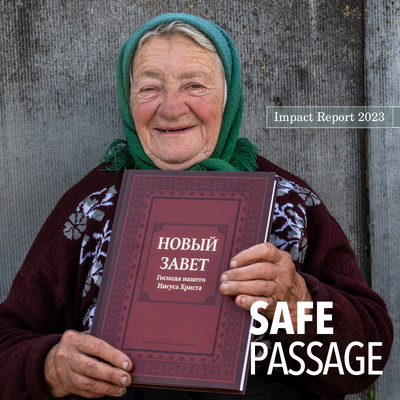 2023 IMPACT REPORT | Safe Passage
Read more inspiring stories, download the 2023 Impact Report.