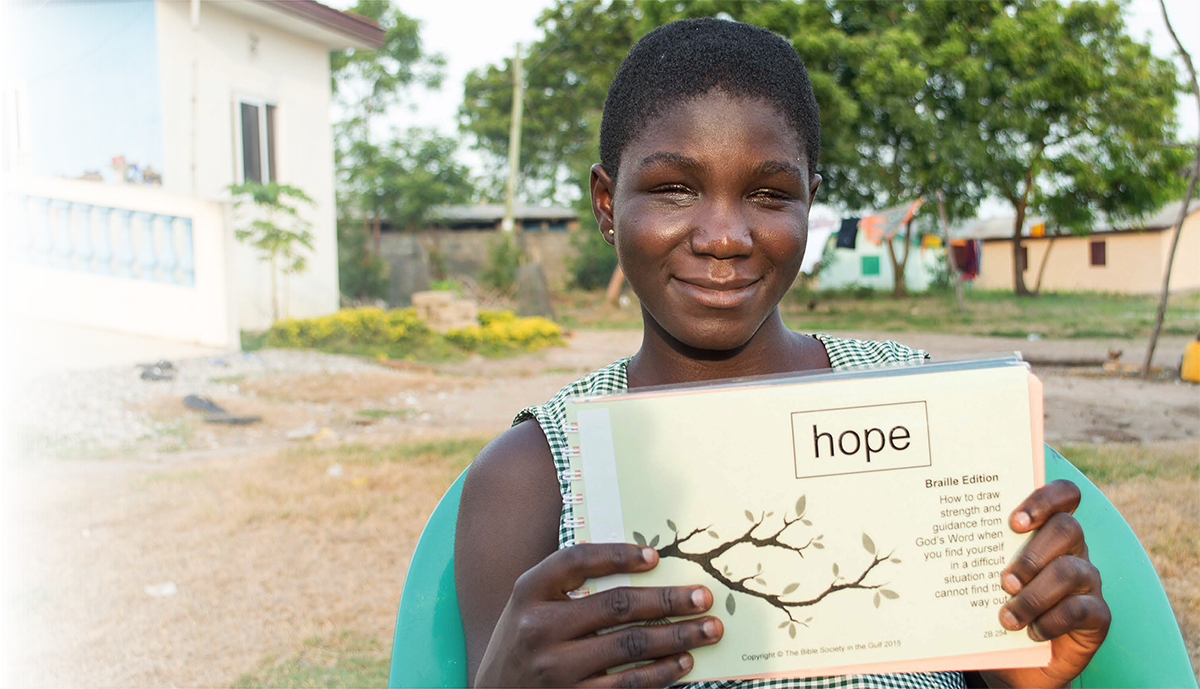 CBS supports multi-year initiatives for translation, production and distribution of Scriptures for sign language users and those with visual impairments.
Signing God's Love
The impact of colonization on Indigenous languages is a major theme in the Truth and Reconciliation Commission's 2015 report.
The Visual Bible for the Deaf in Russian Sign Language serves Deaf communities in Russia, former USSR nations, Israel, Germany and USA. More than 4 million people can benefit. So far, 14 chapters of the Gospel of Mark are available
In Cuba, sign language is an official language and many in the Deaf community speak no Spanish. The completed Gospel of Luke was launched on USB drives in March 2023; the translation of the Book of Acts is next
In Bolivia, confirming the accuracy of the Bolivian sign language expressions was a priority. Eight key stories from the Gospel of Luke were translated, and the team continues with Luke, Ruth and Jonah
In Lithuania, with the Gospels of Matthew, Mark and Luke available, the team started on Acts, and published a video "dictionary" of 55 signs that are important in the Bible, which is of great use to sign language teachers
Overcoming Visual Impairments
Braille literacy – The Bible Society in Ghana is boosting braille literacy and aims to directly serve 1,500 students with visual impairments. Last year, they distributed 10 complete braille Bibles, Scripture portions, magnifying glasses, and 200 MegaVoice devices. They also conducted an awareness campaign and Bible advocacy and engagement events.
Talking Bibles – The Bible Society of Kenya has introduced audio Bibles for the millions of people who cannot read and write, focusing on communities with low literacy and high poverty. In 2022, they formed 710 listening groups, engaging almost 13,000 people, and distributed a range of materials.
Bible distribution to visually impaired school children – Kenya has 45,000 visually impaired children of school age. This outreach aims to reach 1,500 students aged 12-20 years, in three schools, with large-print materials and braille Scriptures.
At the age of 10, I lost my sight. My parents had no money to treat me. I felt sad and wished to die. Suddenly, I could not see my friends and play with them. My parents kept me indoors for four years due to shame. As thoughts of suicide flooded my mind, an uncle discovered my plight. He took me to a blind school, and I learned braille. My pains turned to joy when I read the Bible in braille for the first time. The Bible gave me hope and now I can boldly say, I have handed over all my pains to Christ." — Gina, age 16, in Ghana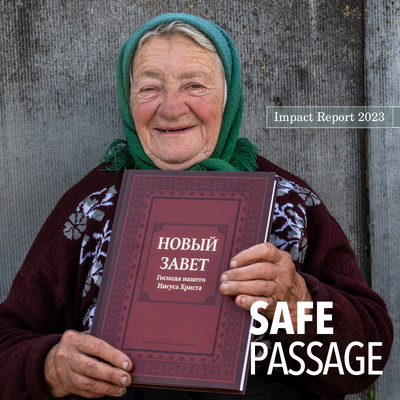 2023 IMPACT REPORT | Safe Passage
Read more inspiring stories, download the 2023 Impact Report.