"How can a young man keep his way pure?
By guarding it according to your word."
Psalm 119:9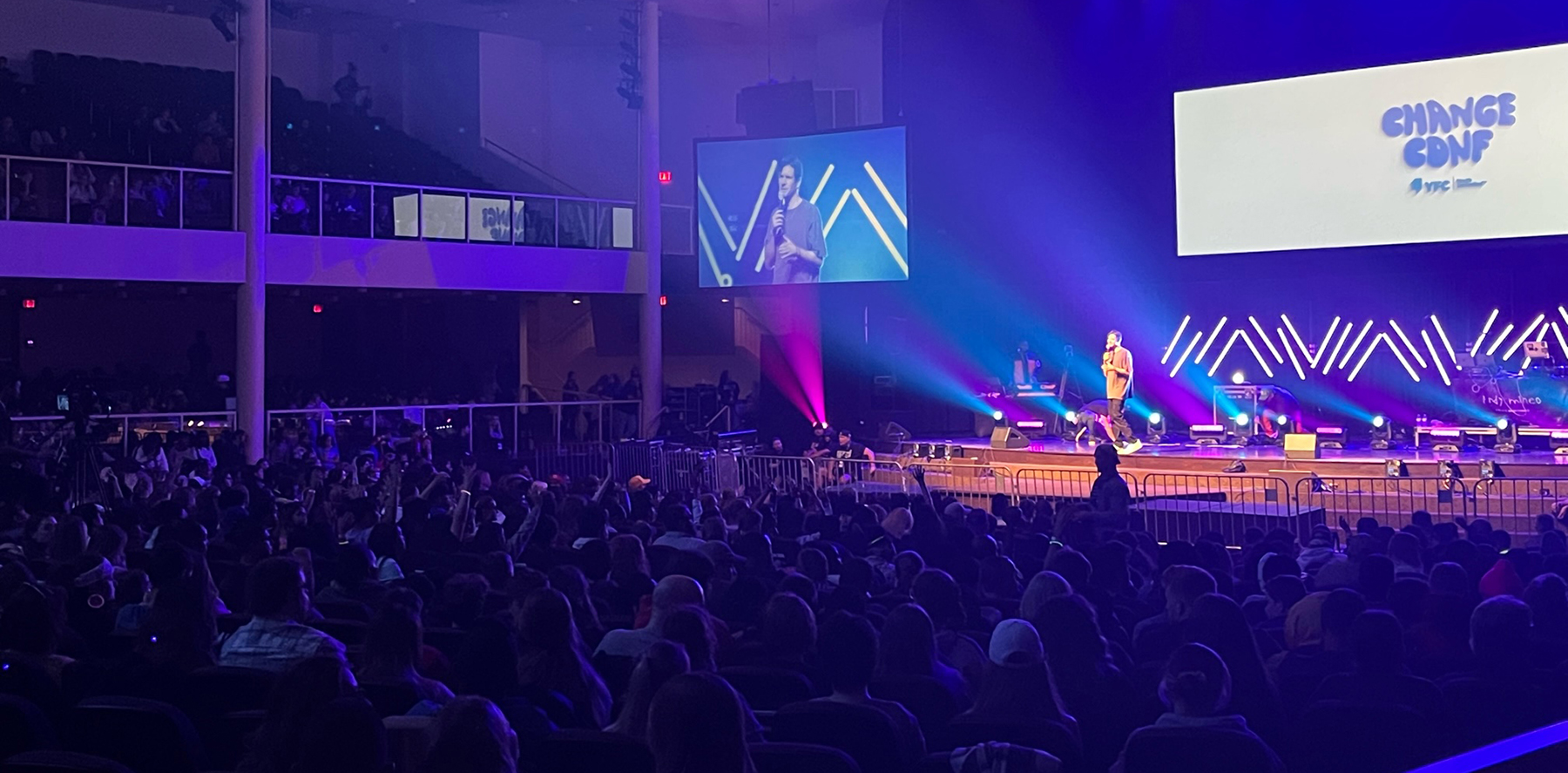 The Word of God is a lamp to their feet and a light to their path. But as more youth and millennials are drifting away from the church, how can we continue to reach out to them and offer them the hope of the Gospel?
CBS partnered with Youth for Christ; an organization devoted to meeting the needs of youth. We provided Bibles for their Change Conference, which is a ministry of Youth for Christ Canada.
These testimonials show the powerful impact of the Word of God on young minds.
"I have no words to accurately describe the wonder of what happened at the Change Conference this year. In our years of doing this, we can't ever think of a time where we've seen the students' hearts more open to receiving the gospel. It was truly beautiful. So many students said yes to a relationship with Jesus! It will go down in the books as the year we ran out of Bibles! (in the best way possible!) The gift of Bibles will continue to turn lives around even after the events. Thank you deeply for your eternal investment.
Here are two stories that we received.
From a student: Honestly, I was struggling before I came to the Change conference, but Friday night changed me. Mike Miller's message made me cry – the way he said how I wasn't alone through all the issues and the challenges; God was there for me. I just needed that reassurance, that God is for me. Saturday was the first time I ever sang in front of people. I felt more comfortable about worshipping God. I loved the breakout room by Meisha about messy prayers. If I didn't come this weekend, I probably wouldn't be continuing to pray to God. This was the best time of the year for me, and I am definitely coming back next year!
From a youth leader: After 2 years of COVID, my youth group was losing its fire and I spent so much time blaming myself that I wasn't a good enough leader and that I should step down. This weekend reminded me that the youth group isn't about the quantity, but the quality. I was reminded of my purpose and my calling. The youth I brought with me this weekend have told me how much the conference has changed their lives. They are so excited to live out their purpose and shine their light to the world. We can't wait for next year!"
Joanne Park | Change Conference
"For I know the plans I have for you, declares the Lord, plans for welfare and not for evil, to give you a future and a hope." Jeremiah 29:11