Life can be quite challenging for older adults, especially for those in long-term care homes. Dementia and sensory declines add to their frailty and often, they feel discouraged, disconnected, and lose hope. Imagine – you love the Word of God, but you do not have access to it?
To bring hope to them, in 2020, CBS launched a national program aimed at providing support to people in long-term care homes. We presented to them Scriptures and music delivered through specialized, easy to operate audio devices.
Thank you to all our donors who helped fund this project! We are grateful for the opportunity to reach out to these beautiful souls with the comforting, hope-giving Word of God.
"My husband, Dan Hoath, who recently moved into a long-term care home is completely immobile and confined to his bed or wheelchair. Struggling with dementia, he has very little communication with anyone.

He is lonely, sad, and discouraged a lot of the time. When Dans brother-in-law gave him the device, we noticed that his spirits picked up immediately. We place the device on his pillow, and he listens to Scripture and the beautiful music for hours on end.

It is truly a source of comfort and encouragement to him as he is no longer able to read. He loves the Word of God, and this has opened a new channel to hear God's word and the great hymns of faith!

We as a family want to thank you for helping Dan re-connect with his Saviour.

May God bless you as you continue to expand this important ministry to others."
Anna Hoath, Calgary, Alberta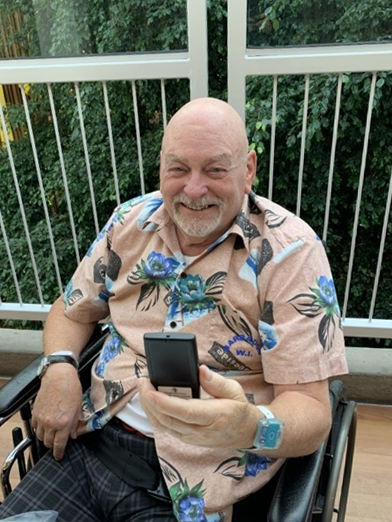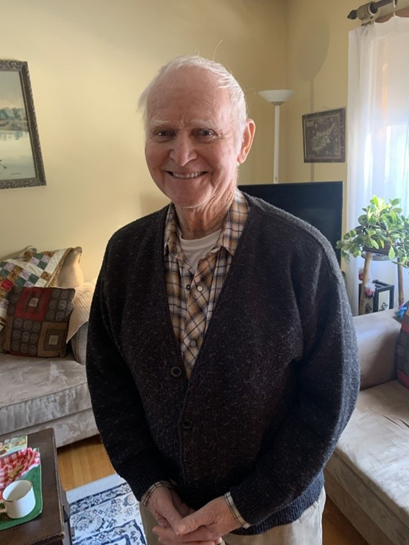 "Several years ago, I started suffering from rapid loss of vision and in three years, I became completely blind.

I could no longer read the Word of God. It was a huge setback. So, this past December, when pastor Larry Charter asked if I would like a device that had the complete Word of God, selected passages of encouragement as well as some beautiful, recorded music, I said YES!

It has been SO VERY ENCOURAGING to hear the Word of God- it touches my soul as I listen. We sometimes leave the music on in the living room so my wife and I could enjoy it together.

Thank you, CBS for opening this inroad into my soul! I pray that you continue to expand this ministry to many others like myself. It has made a big difference in my life!

As the Bible says, "Thy Word is a lamp unto my feet and a light unto my path (Psalm 119:105)."
Bruce Littlejohn, Ex-Missionary, International Student Ministries (transcribed by Larry Charter)