CANADA: Scriptures for Canadian Armed Forces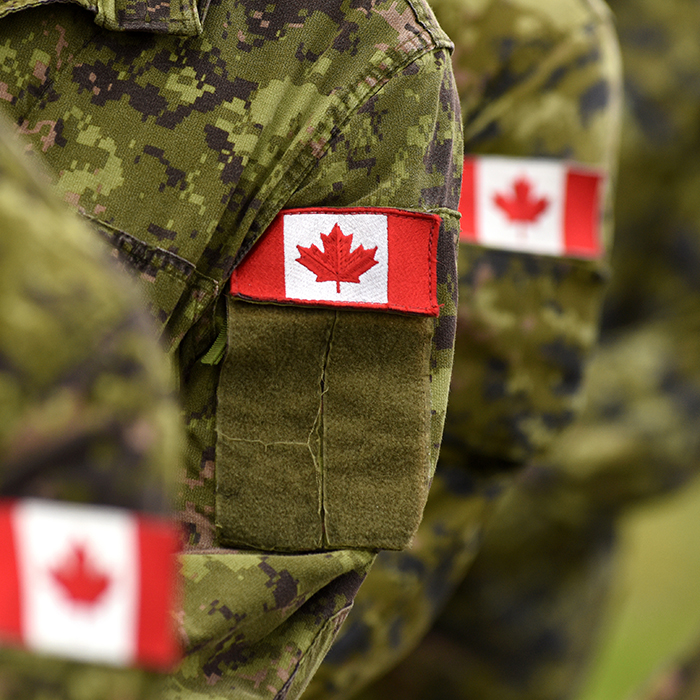 Each year, the Canadian Bible Society provides thousands of Bibles to our brave Canadians in uniform. The cover of these special Bibles matches the uniform pattern and the size is such that the Bible fits in their uniform pocket.But more importantly, these Bibles help our soldiers hold the life-giving truth of Scripture in their hearts as they often face dangerous missions.
As the intensity of conflicts increase, so does the urgent need for Bibles. Once these brave men and women begin to engage with God's Word, they find the comfort and hope they need to carry on.
1914 was the year when CBS began distributing the Scriptures to Canadian soldiers.
434,000 New Testaments were distributed to the Canadian military in 18 different languages by the end of WWII.
In 2018, distribution expanded to include not only members of the Canadian Army, but also the Navy, the Air Force and Cadet training camps.
Since World War II, the Canadian Bible Society has been proudly supporting the Canadian Forces through active spiritual support and partnership with Military Chaplains.
This program, often referred to as "Operation Bible," provides unique resources, including a unique Bible in the easy-to-read Contemporary English Version which features specialized content for our troops and their families, including testimonials and reading guides.
Thanks to the support of thousands of faithful donors, CBS has supplied to date an estimated 1,000,000+ Bibles to members of Canadian Forces.
"I see [the Word of God] transforming the lives of our soldiers. The camouflage Bibles are a gift of God for them."
~ Padre Charles Deogratias, 3rd Battalion, Royal 22nd Regiment of the Canadian Armed Forces
With a generous gift today, you can help instill hope and peace in the hearts of soldiers and their families.