CANADA: Translation: Diaspora Church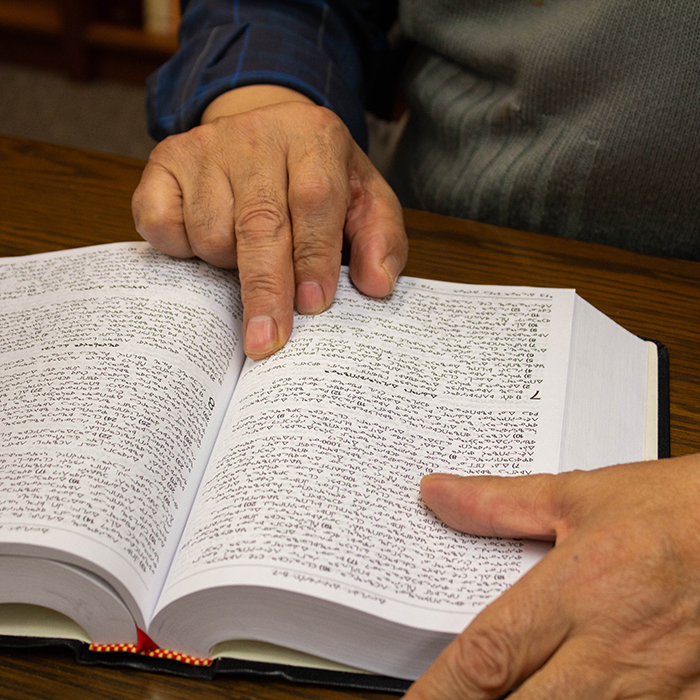 Punjabi Common Language Bible
Because of expertise gained over decades and our international network, CBS is well equipped to support Christians from other countries in Scripture translation and revision. We are currently working on the Punjabi Common Language Bible revision.
Punjabi refers to those who speak the Punjabi language and share a cultural heritage of roots in India and Pakistan. Most of the speakers are in the Punjab region of India (29,102,477) and Pakistan (76,335,300), but there is also a diaspora of 10,000,000 worldwide.
In 2017, Punjabi church leaders from Alberta approached us to help revise the Punjabi Common Language (CL) Bible, improve the translation, and correct errors and omissions.
The team is hard at work. We have published the Gospel of Luke and John In print and electronically through YouVersion (an online and mobile Bible app).
20% of Canadians report speaking a language other than English or French at home.
1.44% of the population in Canada speaks Punjabi.
Punjabi Is the 10th most spoken language in the world.
The Punjabi Bible Revision Target Dates:
Four Gospels completed by the end of 2021
New Testament completed by Spring 2023
Old Testament completed by Spring 2031
"There is no digital text available in Punjabi CL for my congregation to follow along while I preach. That's why I decided to retype the passages that I need and then project them; however, the Punjabi CL text has so many small errors which need to be corrected. Hope we can resolve this issue soon with the help of the group that is working on the project."
~ Punjabi Pastor Balwant Bedi, in Calgary.
Your generous gift today will help the diaspora church to hear God speak in their heart language.