CANADA: Scriptures for Vulnerable Elderly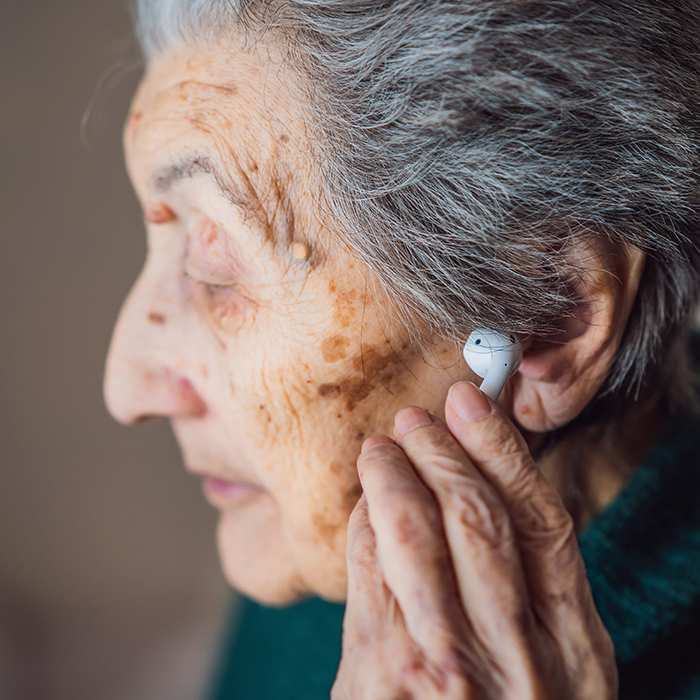 In recent months, due to the COVID-19 pandemic, the deep spiritual, social and personal needs of Canada's elderly in long-term care have come into focus. Many face high anxiety and loneliness as they live out the last chapters of their lives. As their body begin to impose significant limitations on strength and movement, their spirit also come under siege.
Yet almost no one is truly beyond reach. For hundreds of thousands of elderly people in Canada, the CBS launched a national program aimed at providing support through Scriptures and music, presented in ways highly accessible to a range of frail elderly. Those supports take the form of audio Scriptures and music delivered through specialized audio devices and selected print materials.
Approximately 1 in 4 persons aged 85+ in Canada are diagnosed with dementia.
87% of residents in long-term care homes have some form of cognitive impairment.
4,000 residents of long-term care homes will be reached by CBS by the end of 2021.
As people age, some continue to be able to physically hold a book and read. However, at some point many begin to find this too challenging.
That is why, audio Scripture passages, familiar Christian music, and beloved hymns can add greatly to the spiritual and emotional well-being of the elderly.
"I would often read Scripture with my dad, who suffered dementia. He would listen intently. Psalm 23 was a favourite. He especially liked the verse, 'He restores my soul.' He would look up and smile and say, 'that's rich.' That verse spoke to him exactly where he was at, and it was evident. It happened multiple times, and I believe God was speaking directly to him through His Word."
~ Carol Wright
Your generous gift today will help elderly people experience comfort and hope, from God's Word.