CANADA: Scriptures for Theological Students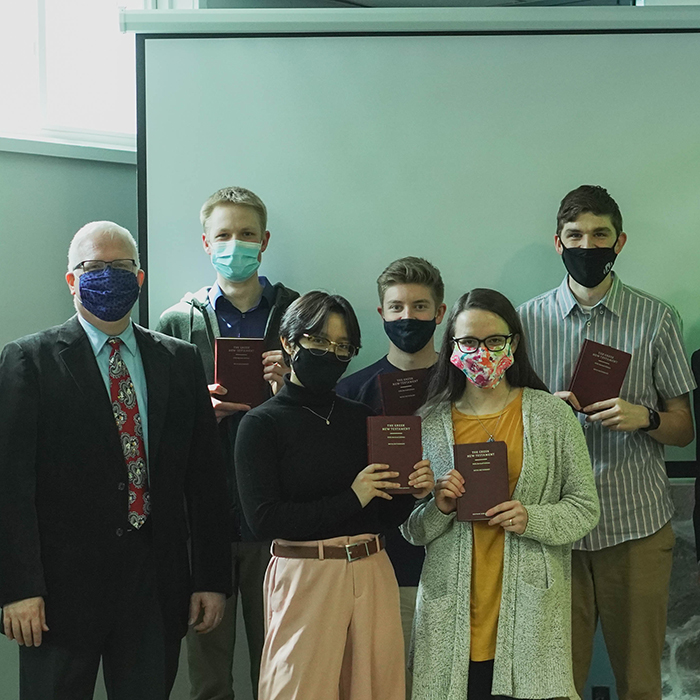 The Canadian Bible Society (CBS) supports a number of theological institutions. Scriptures in the original Greek and Hebrew languages are provided free of charge to seminary students, future pastors and church leaders, who are studying these languages.
"Being able to have the Word of God in its original language is such a big help in understanding the depths of what is written. I am so grateful to the Canadian Bible Society and its donors for enabling me to study the Scriptures with my very own Greek New Testament. Your ministry is greatly appreciated!"
– Elias Thomas, seminary student at Word of Life Bible Institute.
Are you a professor of Biblical languages? CBS wants to partner with you to help provide special Scriptures for your students . Complete the interest form and a member of our team will contact you.
"This Bible is one of my precious treasures"
Students like Daniella share their heartfelt gratitude for your support:
"When we received our Greek New Testaments, I was so overjoyed and thrilled! I was jumping up and down in class! It may be the best birthday gift I have received! Even though learning Greek has been hard, I am really thankful for it because it has helped me notice and learn the details and theological importance in the grammar of Scripture. My roommate and I have been able to read and translate from our Bibles together, and I have used it in class and to answer a question from a family member already.
Again, thank you, Canadian Bible Society, for this wonderful gift and thank you to your supporters. This Bible is now one of my precious treasures and tools."
– Daniella Kress, seminary student at Word of Life Bible Institute.
Help equip seminary students as they study the Bible in the original Hebrew and Greek language.