CHINA: Affordable Bibles for Millions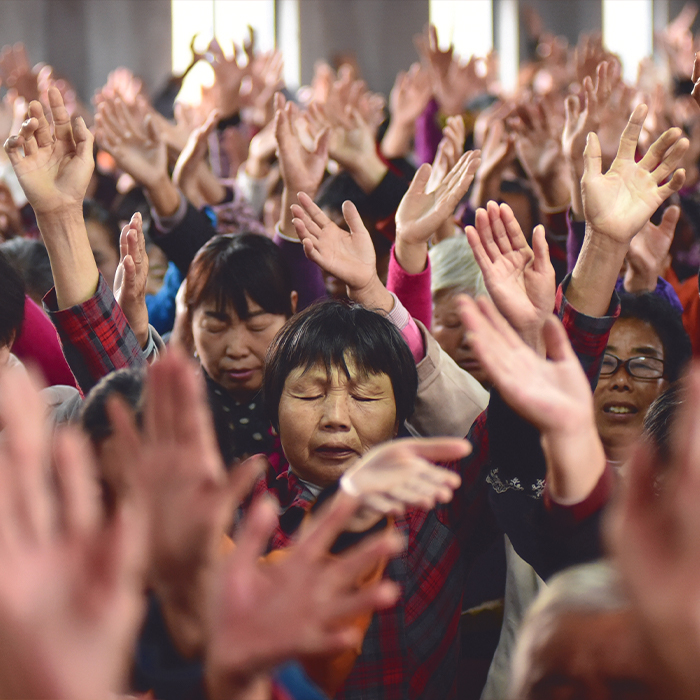 "We never have enough Bibles."
Once one of the least-reached nations in the world, "atheist China" is on course to be the world's most Christian nation in the next 15 years.
As the Christian population in China grows exponentially, there is an urgent need for more Bibles. Sadly, the majority of believers in China's rural areas cannot afford their own copy of the Scriptures and must either share a worn-out Bible between several families, or simply go without.
The lack of Scriptures has led to one of the greatest challenges confronting the church in China right now – the infiltration of false teachings, especially in rural areas where God's Word is scarce, leaving new Christians susceptible.
In the last 40 years, the church in China has increased over 3,000% to 100 million believers.
This project provides almost 1.5 million followers of Jesus in China with their own Bible.
When supplied with enough paper, the Amity printing press in China is capable of printing almost one Bible per second.
Bibles for a growing church movement
In order to support and protect the growing church in rural China, Affordable Bibles for Millions provides rural workers with their own Bible and encourages them to study God's Word.
There is also a special focus on large-print Bibles for the many elderly Christians in rural China who still hunger for the Scriptures.
"If I did not read this book, I would not know God. I would still be lost. The Bible means everything to me. God speaks to me when I read it."
~ Deyu, farm worker in rural China
Christians in China treasure God's Word deeply and trust the Scriptures as the foundation for growth in faith. Your donation today will supply them with their own Bible and empower them with God's wisdom for their daily lives.