CUBA: A Bible for Every Cuban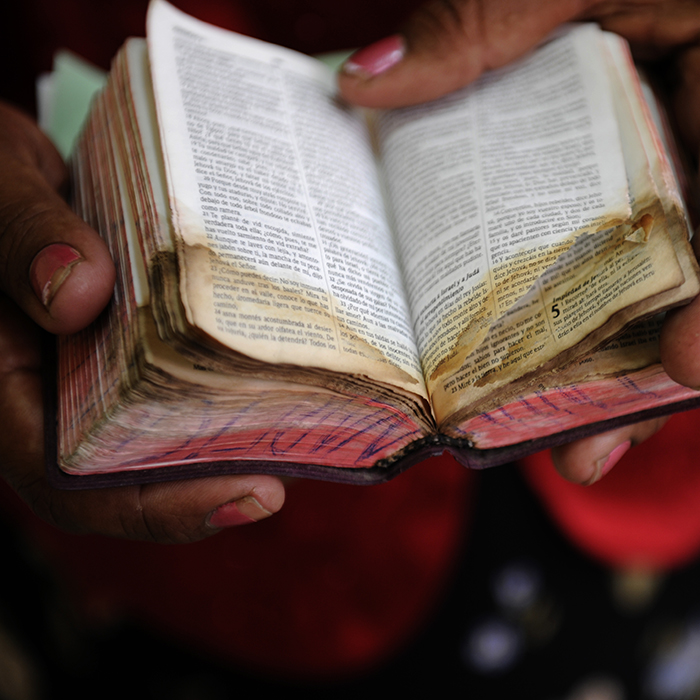 The Cuban Church is exploding.
In the last decade of the 20th century, 10,000 house churches sprang up across the nation, despite persecution. Today, the number of Christians in Cuba has DOUBLED, and more than two million women, men and children have found Jesus Christ.
Once violently antagonistic toward God's Word, this nation is now in the midst of an unprecedented move of God.
Sadly, however, there are not enough Bibles to supply the growing demand for God's Word, nor can most Cuban believers afford their own copy. Church leaders estimate that over one million Christians who seek the daily guidance and spiritual nourishment of the Scriptures must go without.
The number of Cuban believers has doubled in the past 10 years, and grows by 15% every year.
40% of Christians in Cuba still have no personal access to God's Word. Another 35% use Bibles deteriorated beyond repair.
This project will supply 2 million followers of Jesus with their own copy of the Scriptures, and teach them how to engage with God's Word.
Serrano's story is an example of what is happening in Cuba and the power of God's Word to renew lives. She and her family, like countless other Cubans, were part of an Afro-Cuban religion. Despite her spiritual practices, Serrano suffered from fear and anxiety and had vengeful, angry outbursts. When her child became seriously ill, her Christian neighbour shared the encouragement and truth of God's Word with her. Watch the video to learn more about what happened next and Serrano's transformation through the Word of God.
God's Word for a Growing Church
A Bible for Every Cuban provides Bibles to all 60 denominations of the Cuban church, in every province and every municipality.
Every participant also learns Bible engagement strategies to reach different audiences of Cuban culture, including sports, arts, academia, and the marginalized.
This program is incredibly fruitful. Recipients of a new Bible more frequently engage in evangelism, discipleship, church growth, and leadership development.
"We're living through exceptional times in Cuba. The need for Bibles is urgent."
~ Alain Montano, CEO of the Bible Commission of Cuba
There is an entire nation hungry for God's Word. Your donation today will fuel the next wave of growth for this church on fire for God.