GHANA: Rescue Mission for Vulnerable Girls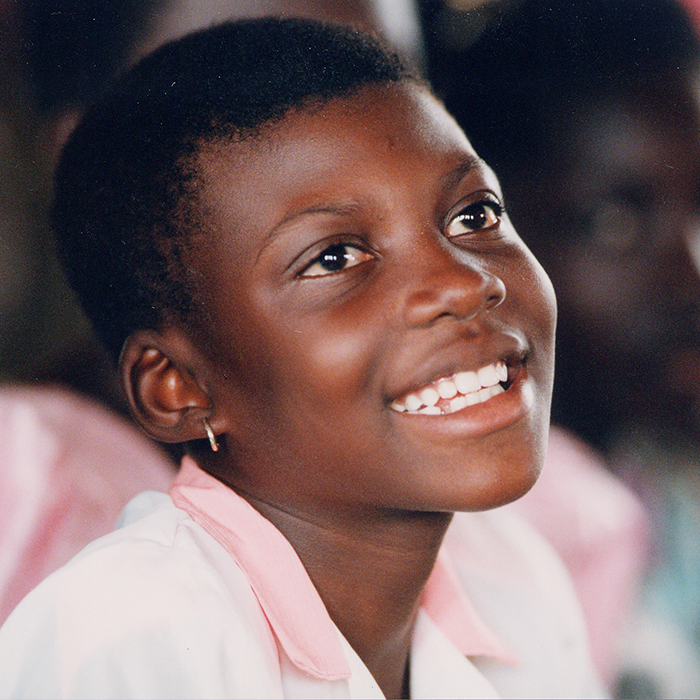 Sexual exploitation of children is "rampant and out of hand" in Ghana
In Ghana, the government has declared sexual exploitation of children "rampant and out of hand." Before they are even teenagers, many girls are lured into prostitution due to poverty, peer pressure, broken homes, and sheer ignorance. Tragically, due to an influx of workers for a growing oil industry, child prostitution is on the rise.
These young girls need the healing and comfort only God's Word can offer. Trauma, guilt, shame, and hopelessness plague the victims of these brutal acts, and the abyss of pain and fear threatens to lead them to despair and suicide. Without rescue and restoration, they have little hope.
In the time it takes to read this sentence, three women or children worldwide will have been sexually trafficked and exploited – a victim every two seconds.
In Ghana, 40% of girls are victims of sexual exploitation before they reach the age of thirteen. Most of them get pregnant around 15 years old.
Rescue Mission reaches 10,000 girls in over 200 school with good news that Jesus Christ offers them a new life and hope for their future
A Rescue Mission for Sexually Exploited Girls
Rescue Mission liberates vulnerable teenage girls from prostitution and potential prostitution by providing life skills and leading them to discover God's truth about themselves
Through Scripture distribution and counselling ministries, Rescue Mission equips vulnerable teens to make informed decisions and discover God's guidance and power to live a healthy life.
95% of rescued girls are involved in Scripture engagement programs. The majority of these young girls actively engage with God's Word. 60% willingly leave the sex trade and publicly share their testimonies with their peers.
"I was rescued from the home and received hope from God's Word. I was broken, but God spoke and restored me through His Word."
~ Faiza, a former victim of child prostitution
Every victim of sexual exploitation deserves to be healed completely. Your generosity today offers true hope and transformation through God's Word for the victims of sexual exploitation in Ghana.