GLOBAL: Typesetting Technology and Support Services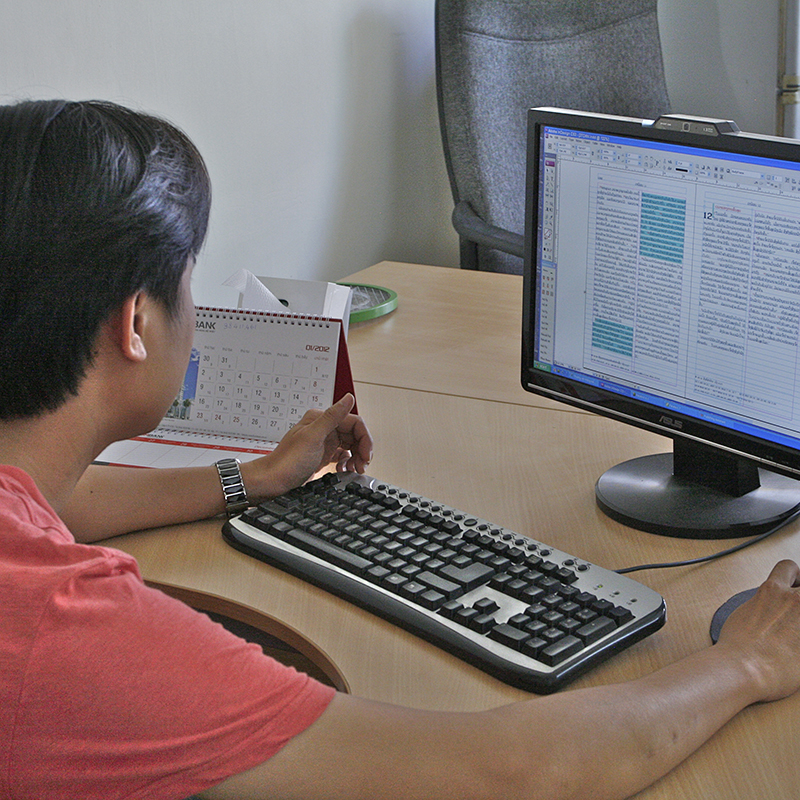 There are 7,378 languages spoken in the world today, but only 717 of them have access to a completed Bible translation. Over half the world's languages have no translation at all.
Hundreds of millions of people in the world must be able to speak a second or third language if they want to access God's Word.
This is a heartbreaking statistic. To overcome the ongoing shortage of Bible translations, UBS has prayerfully launched an ambitious plan to create 1,200 new translations by 2038, including 880 first translations. To accomplish this goal, investment into Scripture typesetting and support services is vital.
Typesetting is the process of arranging text on a page in an aesthetically pleasing and legible way. It is a crucial step in producing attractive, high-quality Scripture publications which are well-received and engaged with by their audience.
There are currently 3,883 languages with no Scriptures.
More than 70% of full Bible translations in the world have been provided by United Bible Societies.
The translation roadmap will make the Scriptures accessible to 600 million people for the first time by 2038.
Typesetting Technology and Support Services
Our most vital piece of software for typesetting is Publishing Assistant, which gives a typesetter creative flexibility to interact with, adjust, and refine page design and layout.
Every new language requires typesetting customizations. This project will develop Publishing Assistant and make the necessary adjustments for printing God's Word in a new language for the first time.
The translation project will also train new typesetters, build collaboration between translation teams, and increase our capacity and sustainability in printing first-rate, affordable Bibles for all.
"Publishing Assistant software shortens our typesetting time, increases our consistency, and helps us share the Word of God with everyone."
~ Nguyen Do, Publishing Director
Bible Society of Vietnam
To ensure UBS keeps pace with our Translation Road Map, we must maintain efficient typesetting technology and support within the fellowship. Your gift today will help produce beautiful and accurate translations of Scripture for everyone who wants to connect with God through his Word in their own heart-language.