HONDURAS: Peace and justice for all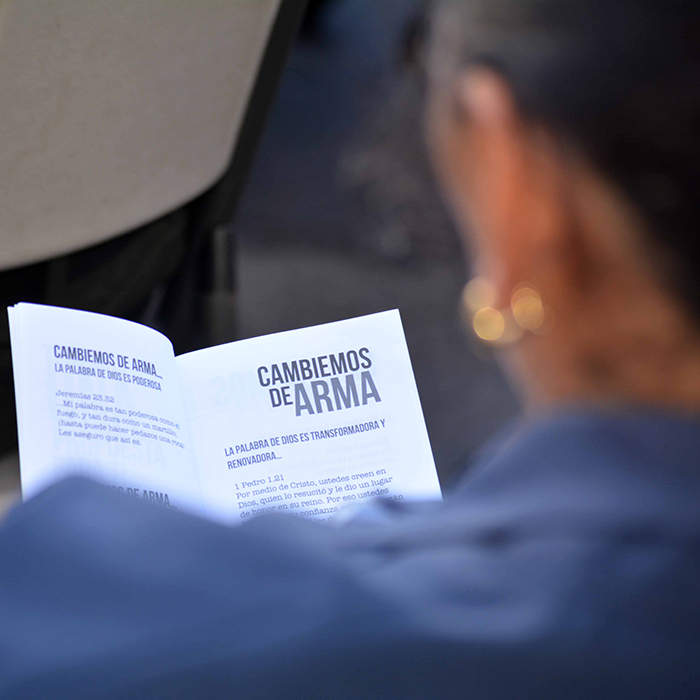 Hope for "the world's crime capital."
According to a UN report, Honduras is the world's most violent country. It has the highest rate of homicide in the world, and the city of San Pedro Sula has been dubbed "the world's crime capital."
Justice is impossible for many victims. The National Police face frequent challenges of corruption; and men and women fester in overpopulated jails under inhumane conditions.
There is an absence of ethical, moral, and spiritual values in the Honduran justice system, and people are crying out for change. Today, with your help, churches, leaders, and ministries are poised to transform the entire Honduran culture through the power of God's Word.
In the past 10 years, 20 pastors have been murdered, including a Bible Society team leader.
In Honduras, a woman is killed by domestic violence every 13 hours. Sadly, there is a 95% impunity rate in Honduras for people who commit acts of sexual violence or femicide.
Peace and Justice for All is reaching 40,000 people involved in the Honduran justice system with God's Word and biblical perspectives on justice.
Healing a nation's justice system through God's Word
Peace and Justice for All works within civil governments to promote justice by providing Bibles, study materials, and ethics training for police, prosecutors, judges, and military.
It also brings healing to broken people by engaging in restoration ministry and evangelism in prisons.
This project works. By engaging with God's Word, people are challenged to change their views on justice and find a new purpose in life through following Jesus.
"Drug traffickers, assassins and government officials accused of corruption have surrendered their lives to the Lord through the teaching of the Word."
~ Pastor Santos Alejandra Argueta
What can be done to bring justice to Honduras? There is only one solution to this epidemic: hearts transformed by the Word of God. Your donation today will help us bring the light of God's Word to one of the darkest, most violent regions of the world.