KENYA: Bibles for Visually Impaired Children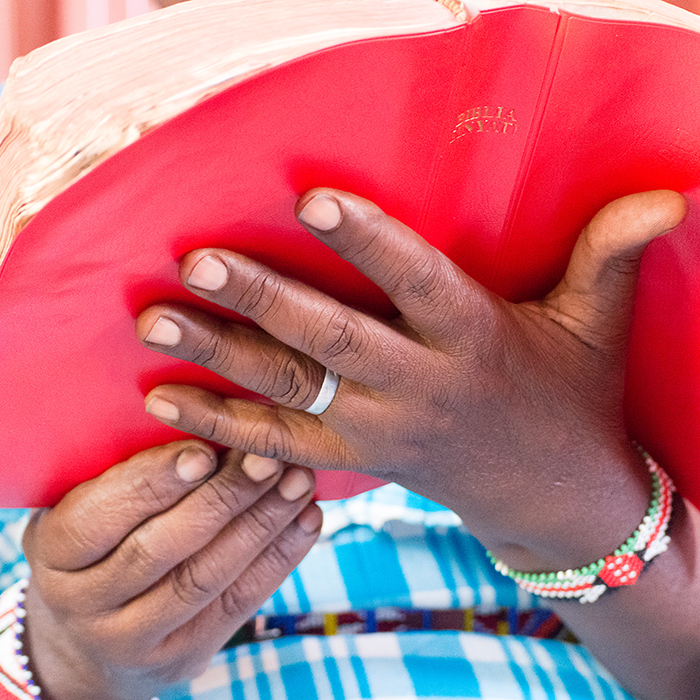 According to the Kenya Society for the Blind, there are 45,000 visually impaired school-aged children in the country, all of whom face numerous challenges with their education.
Visually disabled children often have low priority within families. Heartbreakingly, many are abandoned to boarding schools that are not equipped with adequate resources. Unable to read without magnification devices, children are left to struggle throughout their education, leading to depression and low self-esteem.
There are minimal efforts by organizations to reach the blind with the gospel, yet there is a clear sign of spiritual hunger amongst children with visual difficulties. The Bible Society's efforts are needed now more than ever to give young children hope and a future through God's Word.
The rate of blindness in Kenya is ten times higher than that of the Western world.
80% of this blindness is avoidable.
Through this project, 1,500 children will learn reading skills while studying the Word of God.
"I am blind, but now I can see Jesus."
Bibles for Visually Impaired Children distributes large-print, and braille bibles to 1500 visually impaired children in three Kenyan schools.
The project also provides Christ-centred training and resources for teachers to use the Scriptures as part of their curriculum.
Schools are asking the Bible Society for help in providing material for their Religious Education classes. This is an open door for God's Word to impact the lives of visually impaired students.
"Even though I am physically blind, I am glad that I can see Jesus through my Braille Bible."
~ Alex Lukwago
Through this project, visually disabled children are finding dignity and hope for their future. Your generosity today will put God's Word in a student's hands, and help them discover for themselves they are one of God's beloved children.