PERU: Sharing God's Word with Children through Breakfast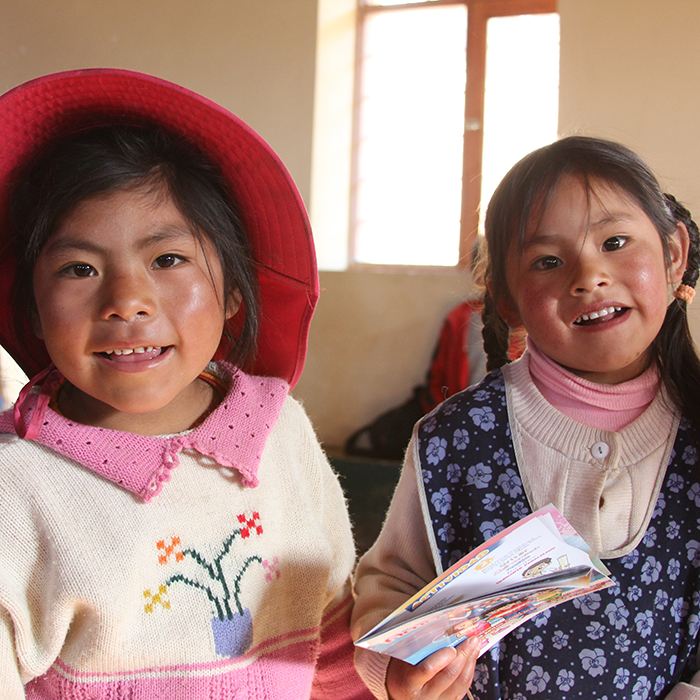 Millions of children in Peru are at risk.
Two out of three live in poverty or extreme poverty. Half a million children under five years old are malnourished. Another one million are anemic. These children have little or no access to education and are often victims of domestic violence.
It is especially difficult for indigenous children and children in rural areas, where malnutrition is three times higher than in urban areas, leading to stunted physical and mental development and significantly increasing the risk of illness and disease.
With so many obstacles in their way, these lost children of Peru have little hope of escaping their life of poverty. They desperately need physical sustenance and spiritual nourishment from the Word of God to help them discover a more abundant life in Jesus.
67% of children in Peru live in poverty.
In Cusco, where The Bread of Life project is located, a heartbreaking 50% of children under five years old suffer from chronic malnourishment.
The Bread of Life project nourishes, physically and spiritually, 5,000 of the most impoverished children in rural Peru.
Physical and spiritual food for Peru's lost children
The Bread of Life offers a nutritious daily breakfast to improve the health and increase the learning potential of every child who attends.
Each child also takes part in Bible class, introducing them to the Good News of Jesus and instilling Christian values from the Word of God that help combat a culture of domestic violence.
The program teaches children good habits such as discipline, hygiene, and punctuality.
Entire families are coming to faith through The Bread of Life and attending local churches.
"I thank God for my Bible and this tasty breakfast."
~ Karina, age 10
The Bread of Life is one of the most successful holistic health programs for children in Peru, nourishing every child's physical, spiritual, and emotional health. Your gift today will help this incredible ministry fight the darkness of child poverty with the light of God's Word.