SRI LANKA: Hope for the Blind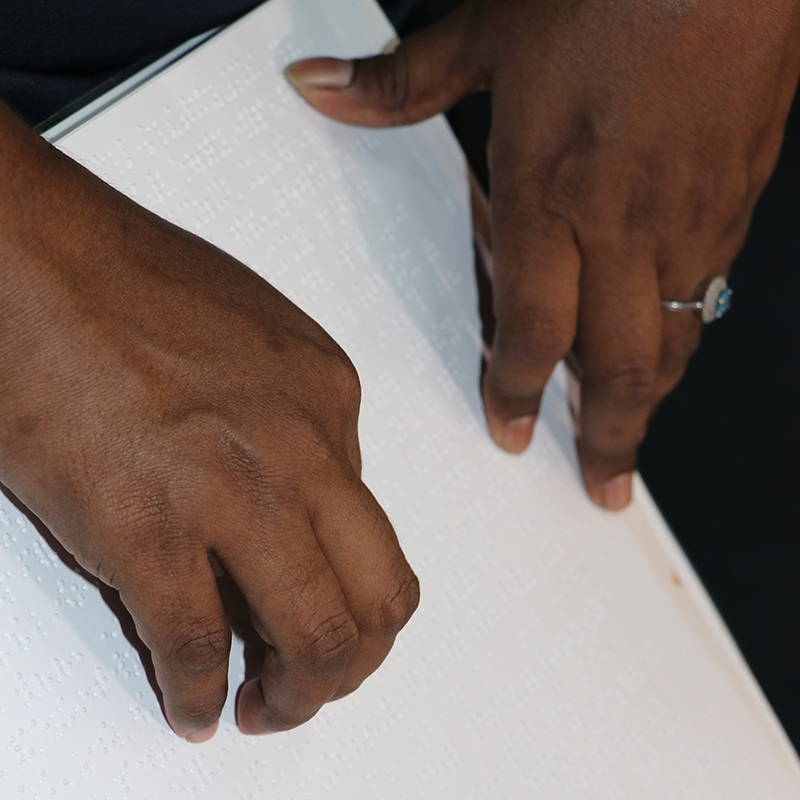 To be blind in Sri Lanka is to experience life in the margins of society. Although Sri Lankan agencies and schools work to integrate the visually impaired into the mainstream, the lack of resources and support makes them feel excluded from society.
Sadly, with no access to God's Word in a format they can read or understand, those that turn to the local church for encouragement frequently remain isolated. They neither have a way to experience for themselves the Bible's hope and comfort, nor share its message with others.
364,000 Sri Lankans are without sight. Almost one third of people over 40-years-old in Sri Lanka suffer from visual impairment.
Only 0.2% of material published in Sri Lanka is available in a format accessible to visually disabled persons.
The most popular Scripture format amongst the visually impaired in Sri Lanka, Audio Bibles can impact over 300,000 hearing impaired Sri Lankans.
SRI LANKA: Hope for the Blind
Hope for the Blind delivers the Word of God to visually impaired Sri Lankans in Braille and audio formats, giving them the opportunity to receive their own copy of the Scriptures and learn how to engage with God's Word.
Because most visually impaired persons in Sri Lanka live isolated and marginalized lives, this initiative also helps connect them with the church community and society.
By focusing on students in schools for the blind, Hope for the Blind promotes biblical values in Sri Lanka's next generation, giving them renewed hope and self-confidence to embrace life and explore greater development possibilities.
"I love reading my Braille Bible. Whenever I am sad, it gives me peace of mind."
~ Ruwani, student, Ratmanala Blind School
Hope for the Blind provides a better future built on God's Word for the visually impaired in Sri Lanka. Your support will ensure many more Sri Lankans living in physical darkness experience the light of God's Word for themselves.