UGANDA: Braille Bibles and Literacy for the Blind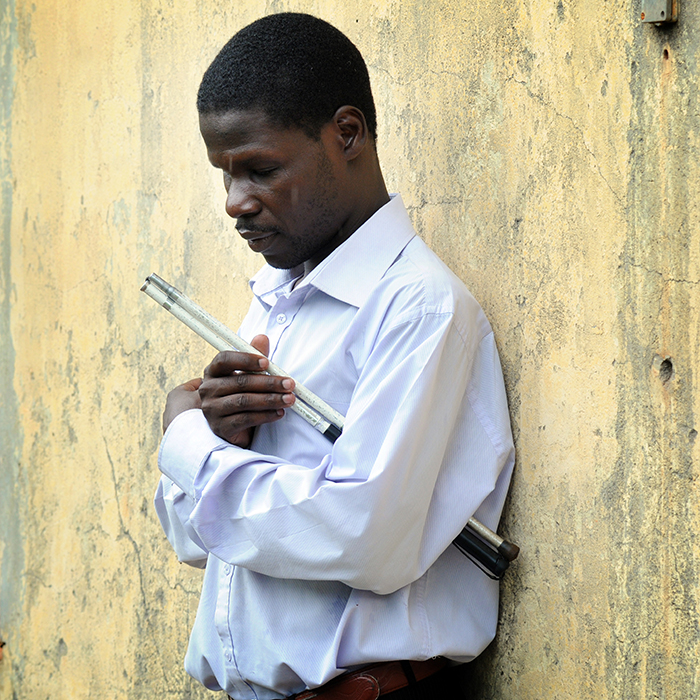 There are 2.1 million visually impaired people in Uganda. Stigmatized and marginalized due to their disability, visually impaired people have little access to useful resources, including Bibles that would help them through their spiritual and emotional struggles.
The lack of educational resources means illiteracy amongst the blind is heartbreakingly common, leading to despair and low self-worth. Because many are also poverty-stricken, very few can afford a Braille, large-print, or audio Bible.
There is an incredible need amongst the visually disabled for the hope and comfort that come from God's Word. However, there are minimal efforts from churches to reach the blind with the gospel or include them in church life.
87% of people with visual disabilities in Uganda want to have a Bible. Tragically, less than half have access to any form of God's Word.
98% of participants who receive a Braille Bible report spiritual growth and a deeper relationship with God
The Bible Society of Uganda has already reached 48,000 visually impaired people with God's Word. This project will serve 20,000 more.
The People with Visual Disability Project helps visually impaired people attain Braille literacy and get easy access to the Scriptures in Braille, audio, and large-print format.
It also advocates for the inclusion of and compassion for the blind in church and society, teaching them skills such as literacy, leadership, and entrepreneurship.
Through this program, people with visual disabilities report higher self-esteem and higher levels of sharing their faith with family and friends.
"Though we have been ignored by the community, the Braille Bible has become our guiding star. Thank you, Bible Society, for thinking about people with visual disabilities."
~ Peter Nyombi
The People with Visual Disability Project is incredibly successful. Your support of this amazing program empowers many visually impaired people to hear God speak in the darkness to the deepest needs of their hearts.