Daily Bible Reading Guide
Getting into the habit of reading the Scriptures daily is made easier with the Daily Bible Reading guide.
Whether you're just starting out with the Bible or you're looking for some daily Bible reading inspiration, you will find a new text from Scripture for every day.
If the download doesn't start automatically in a few seconds, please disable/turn off pop-up blockers in your settings.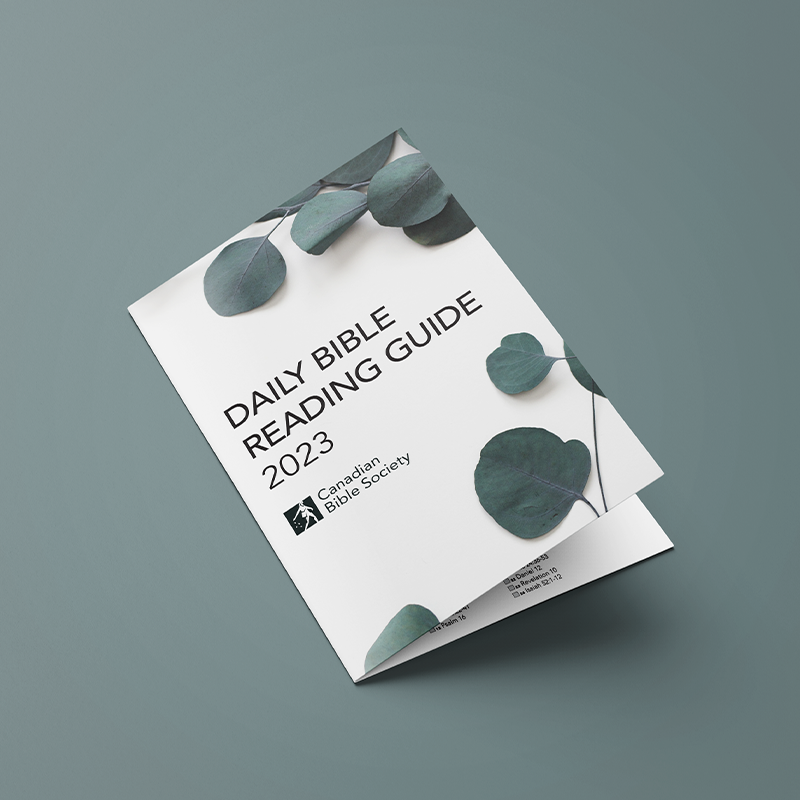 The Daily Bible Reading Guide is based on texts used in the Revised Common Lectionary and other lectionaries.
If used every day, 60 books of the Bible will be utilized, and 17 will be read in their entirety.
This guide is available in English, English with alternate readings from the Deuterocanonical books and French Editions.
passages from the Bible for you to hear God speak every day.
Daily Bible Reading guides are distributed yearly, on average, both printed and digitally.