Episode 1 | Rick Tobias: Courage in Suffering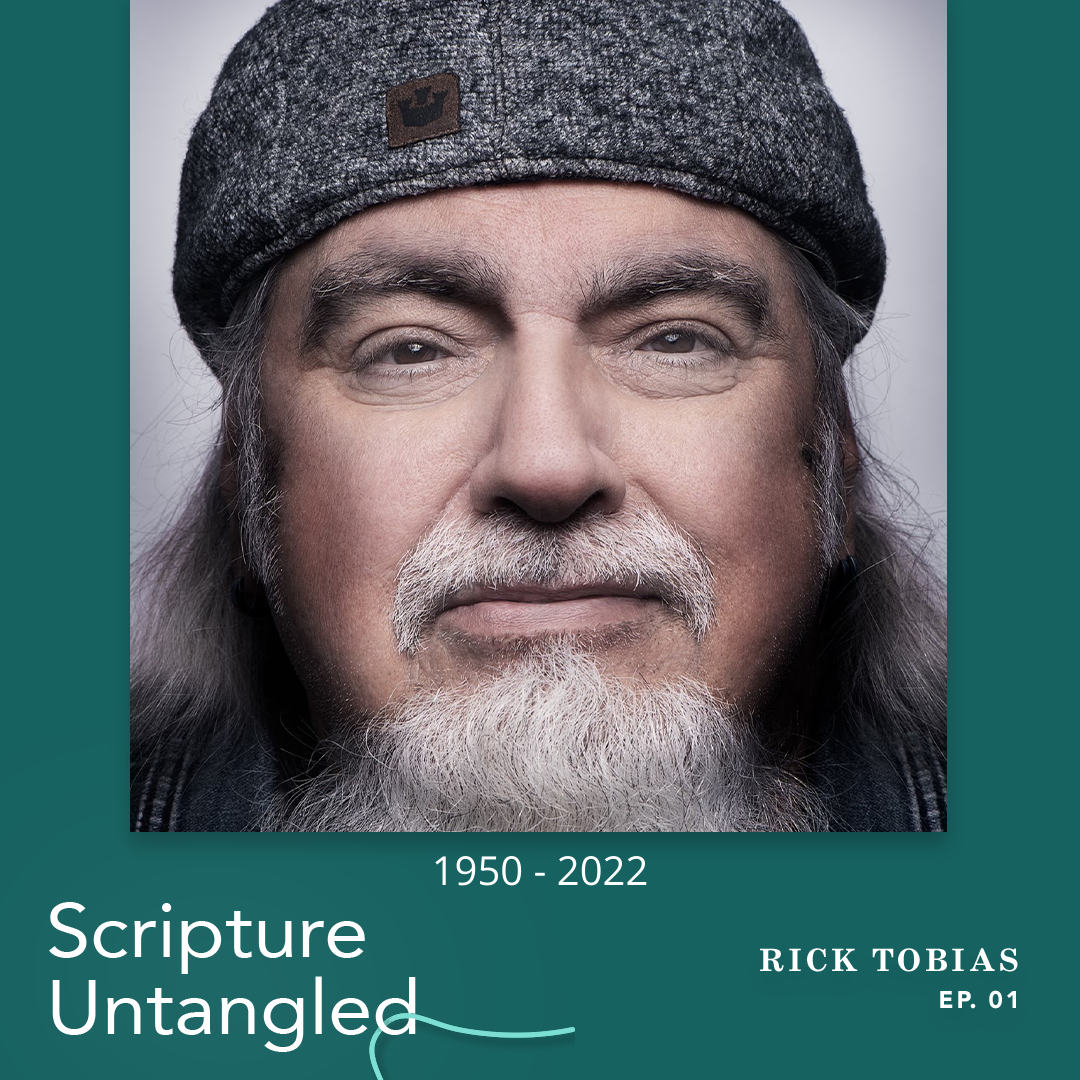 Dr. Rick Tobias | Guest
Former President and CEO
Yonge Street Mission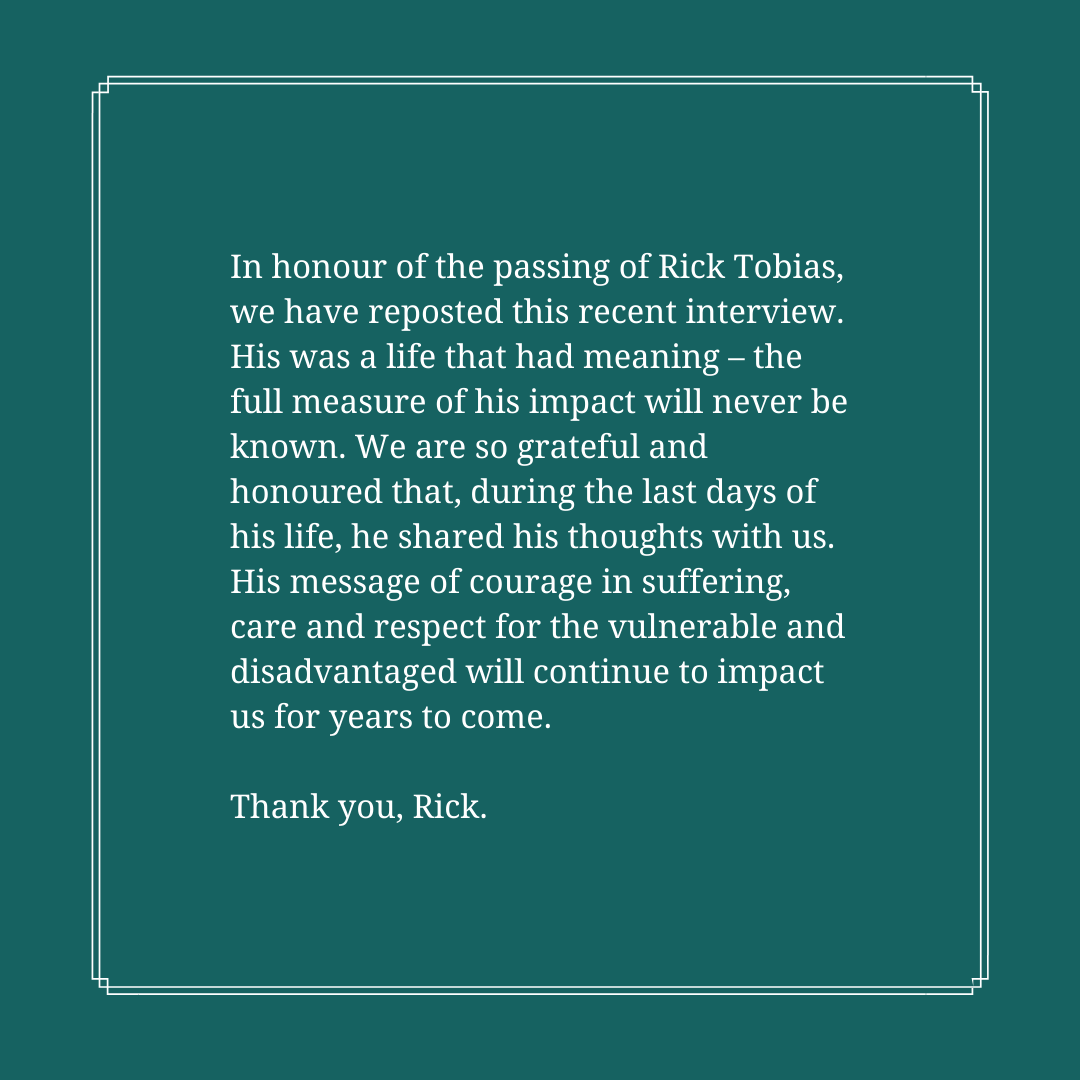 This is a very special interview with Dr. Rick Tobias being interviewed by his friend Rev. Dr. Andrew Stirling. It may very well be the last one he is ever able to give. He has been fighting with illness for a long time and is now nearing the end of his time on earth, according to his medical team. We are so grateful for a look into what Scripture means to his life, how Jesus has impacted him over many years, and how he illuminates God's heart for the broken, the needy, the messy, and the least of these. May his words lead us all to become more in love with the God that Scripture reveals! It is an honour to untangle Scripture with Dr. Rick Tobias.
Dr. Rick Tobias
Dr. Rick Tobias is one of Canada's best-known advocates for people whose lives are defined by poverty and exclusion. With credibility earned through front-line experience and innovative leadership, he has involved thousands in a vision for lasting change for people and communities.
Since 1983 Rick has served at Yonge Street Mission in Toronto. In 2012, after 23 years as CEO, he took on a new role as Community Advocate. Rick's aptitude for communicating faith-based values and vision draws in people of all faiths and with no specific faith.
Rick's insights and convictions spark commitments in others he meets while speaking, consulting, and mentoring and in 25 years of teaching at Tyndale University College and Seminary. Those moved to act include business and religious leaders, church-goers and secular audiences, students and scholars, social service managers and front-line workers.
In addition to family and work, Rick's key interests are motorcycling, music, and deepening his understanding of personal spirituality.
Learn more about Rick Tobias: ricktobias.wordpress.com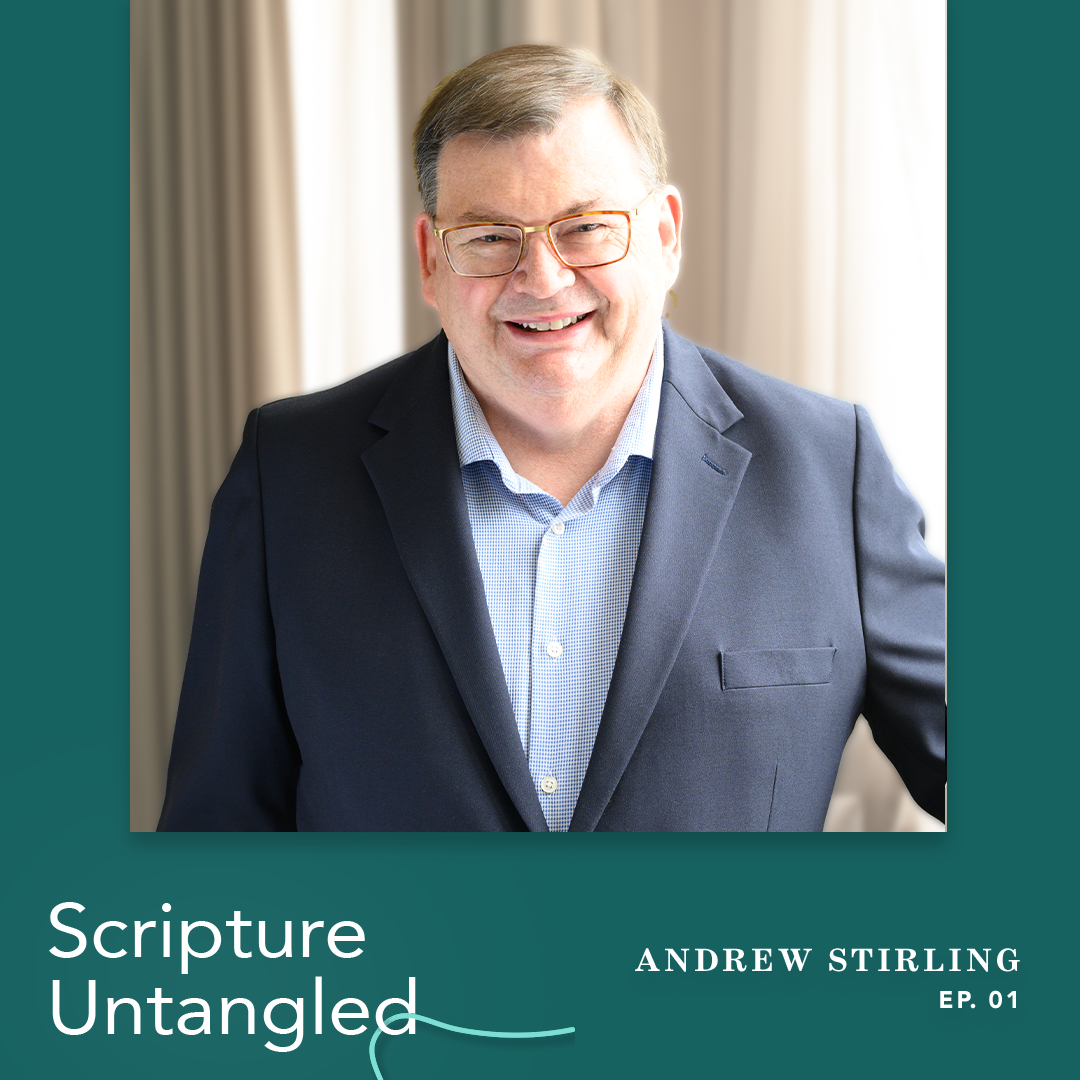 Ambassador
Canadian Bible Society
Rev. Dr. Andrew Stirling
Rev. Dr. Andrew Stirling was responsible for the leadership and administration of one of Canada's largest United Church congregations, Timothy Eaton Memorial Church from 1998 until his more recent retirement.
Overseeing staff, providing visionary leadership, acting as the public representative of over 1,500 members and managing a dynamic and ever evolving ministry to the city of Toronto and beyond. In 2008, Wycliffe College, Toronto, recognized his contribution to preaching with an honorary Doctor of Divinity. In 2016, Dr. Stirling was appointed a Fellow of Acadia Divinity College for his contributions in theological education. Andrew has preached and given lectures on four continents.
He is now serving in the position of Ambassador for the Canadian Bible Society building relationships with churches, academic institutions and individuals across Canada.
Learn more about Andrew Stirling: faithincanada150.ca/about/cabinet-of-canadians/bio/the_rev_dr_andrew_stirling