The Bible Course
Whether you're well-versed in Scripture or just starting out on the journey, The Bible Course offers a superb overview of the world's best-selling book.
Shop NOW
For in-person or online gatherings
An eight-session course that will help you grow in your understanding of the Bible.
For in-person groups or digital gatherings: it can be used anywhere – homes, workplaces, churches, or online meetings.
Key features:
Using a unique storyline, The Bible Course will show you how key events, books and characters fit together.
Video teaching, written guides, diagrams and readings will help you grow in confidence as you read the Bible for yourself.
Acts as a great follow-on resource for those who have done introductory courses like Alpha and Christianity Explored.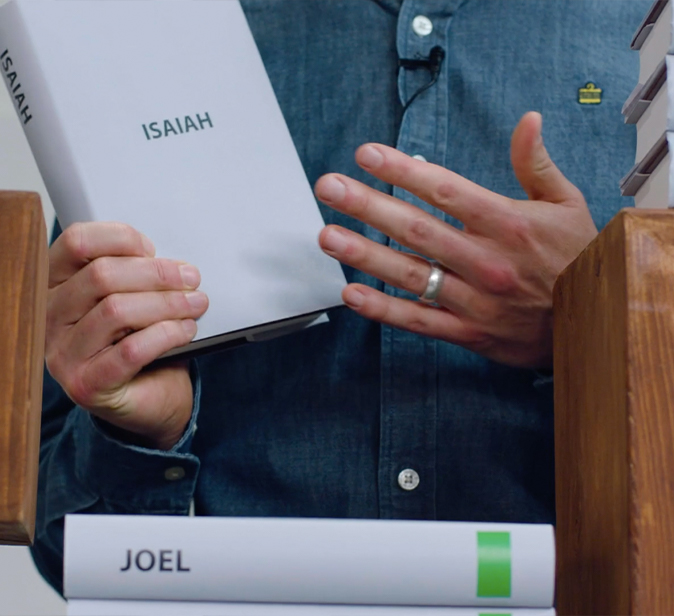 WHO IS IT FOR?
The Bible Course is ideal for one-to-one coaching, small groups and larger gatherings and can be used anywhere – from homes and workplaces to prisons. It can also be used by older youth groups, student groups and in churches.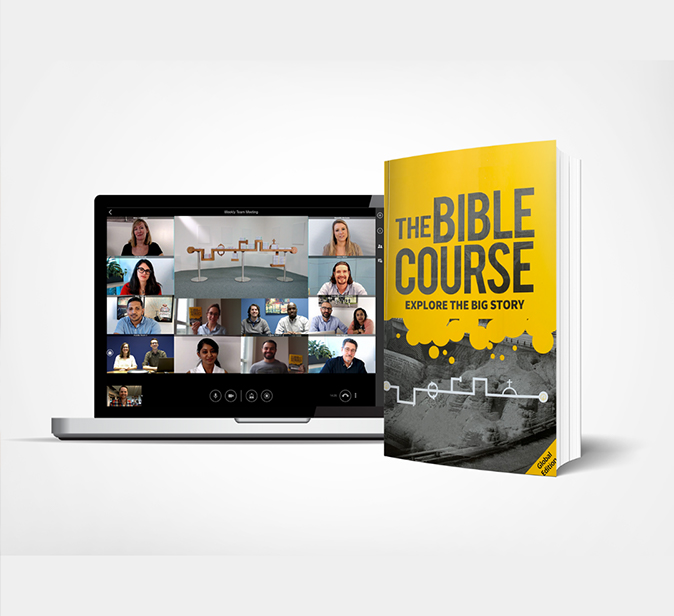 ONLINE GROUPS
Hosts can stream the videos and participants will follow along with their manual wherever they are, either in a hardcopy or digital format. The Bible Course is an excellent way to maintain a sense of community and avoid "social distancing" from the Bible.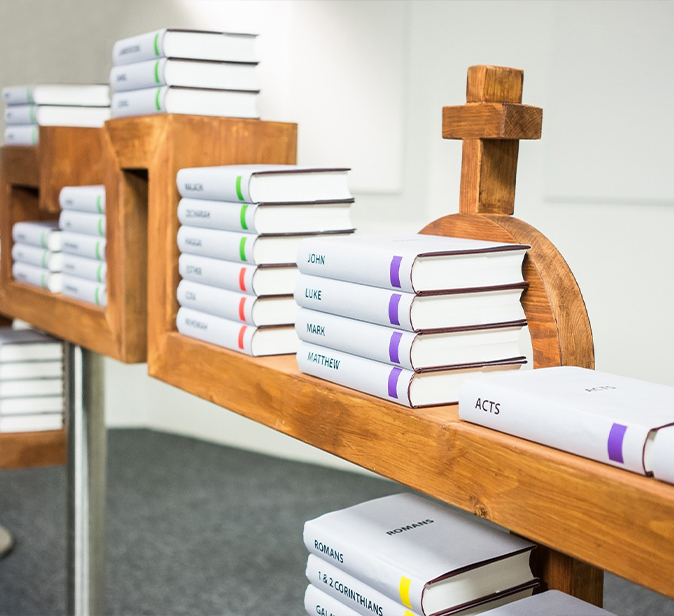 FREE TRIAL
Interested in The Bible Course?
Watch the first session for FREE and review the accompanying Course Guide here.
The Bible Course for Groups
Download additional resources to help you run and promote The Bible Course with a group, including:
Seniors and teens enjoy The Bible Course
"…There is such rich teaching in each session; it is difficult to absorb it all the first time. The material is very current and relevant in presenting the position the Bible has in our world. I especially loved how things were tied together, reviewed, and built upon throughout. The visuals were great and really helped to remember the storyline of the Bible. The Narrators were very engaging and easy to listen to. The written materials which included a summary of the weekly material, as well as Scriptures to be read during the week and thought-provoking questions were an asset for the leader.

I highly recommend the Bible Course for everyone to watch – it is just as appropriate for an unbeliever as a Christ follower."




Ruth Boehm
Faith Mennonite Church
Leamington, Ontario