CUBA: Cuban Sign Language Bible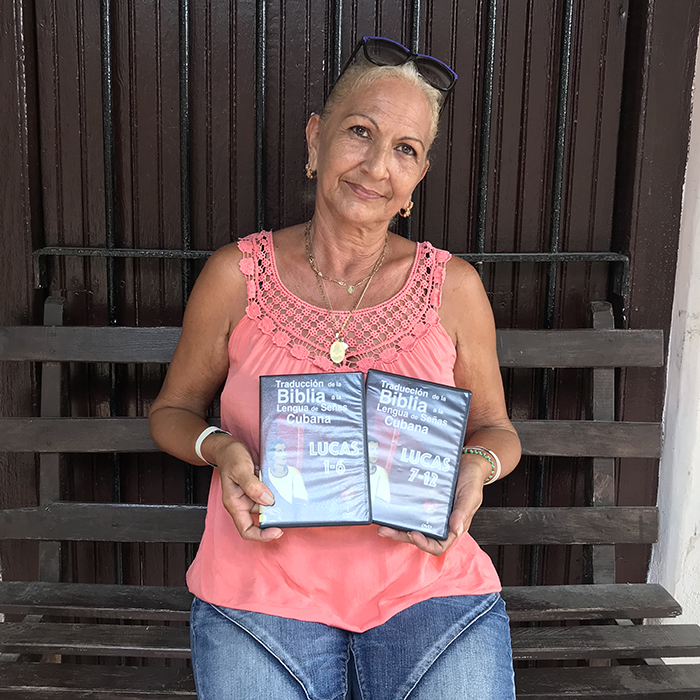 For decades, to be deaf in Cuba meant either oppression or neglect.
Already isolated, the 100,000 people who are deaf are often abandoned and overlooked, even within their families and church.
Many know only their local sign language. They don't speak Spanish and have no Bible translation to help them come to faith or grow as followers of Jesus. But they long to encounter God's Word.
Thankfully, with your help, for the first time, thousands unreached in Cuba can learn from the Word of God!
Only around 10% of sign languages have any Scripture.
At least 1,000 Cuban Christians who are deaf will benefit from the first release of the DVDs.
Gospel translation in Cuban Sign Language
The most natural, clear and accurate way for people who are deaf to learn is through the local sign language. We are funding translators who are working tirelessly to create accurate and verified interpretations of the Gospel of Luke and the book of Acts to the Cuban Sign Language.
Your gift today will advance the translation and the verification process in Sign Language, making God's Word available in the only language that can reach the Cuban Deaf community.
Cuba Sign Language
Deaf Christians in Cuba have a deep desire to connect with God through His Word. However, because of the language barrier, they often feel that God's Word is out of reach. In March 2023, with your support, Deaf Cuban Christians received the Gospel of Luke on USB drives. As the community gathered to receive the Word of God in a language that speaks to their hearts, hope and joy filled the air.
With your help, the Gospel will soon be available to Cubans who cannot hear ordinary speech, but will finally hear God's word in their hearts and have their lives transformed forever.