LEBANON: Trauma Healing Program for Iraqi and Syrian Refugees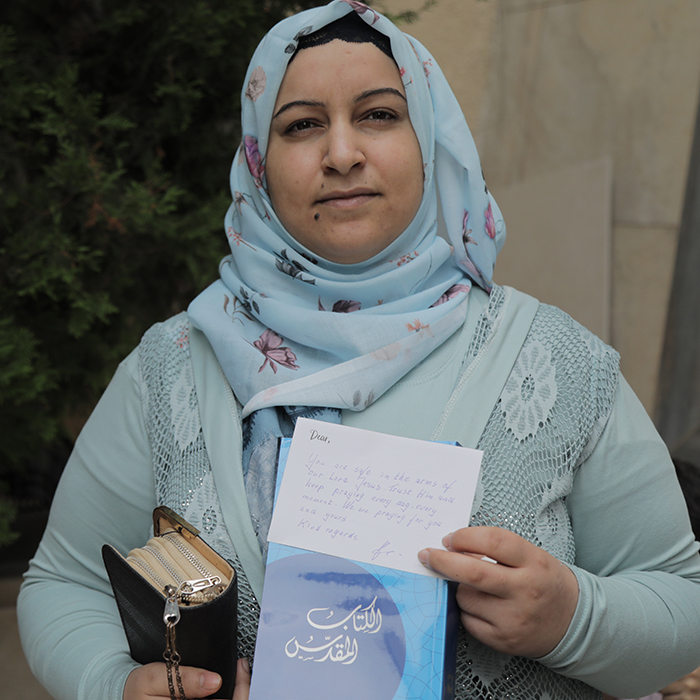 Syria and Iraq were once the cradle of Christianity, but violent upheaval and increased persecution have ravaged these nations for the last eight years. Millions have fled with barely the clothes on their back.
Lebanon, one of the smallest countries in the region, is now home to the largest number of displaced Syrians and Iraqis. Response organizations are unable to support the vast number of those in need.
These refugees face a different kind of struggle that challenges their physical, mental, and emotional endurance. The weapons may be silenced, but the battle against trauma now begins for those who have faced the horrors of war and persecution. They are in desperate need of hope, encouragement, and assurance of a better life.
Lebanon hosts 1.7 million Syrian refugees, the largest per capita population in the world.
Approximately 75% of refugees in Lebanon are women and children.
3,300 people in 2021 will find provision and healing from God's Word at a Bible Society Trauma Healing Centre.
Healing and Hope for a Better Future
The Trauma Healing Program trains and equips Lebanese Christians in trauma healing, who then implement the program with Iraqi and Syrian refugees.
Every participant receives the necessary aid they require for physical, emotional, and spiritual healing – including Bibles and Scripture portions in their heart language.
Refugee families are discovering a renewed sense of dignity and hope as they go through the process of healing and forgiveness in the love of Christ.
"The burden in my heart and soul has gone. The Lord Jesus has changed my life."
~ Yasmine, Syrian refugee in Lebanon and participant in Trauma Healing Program
God's Word is literally changing the life of traumatized families as they once again find healing and hope for their future. Demand for Bibles is high. Your gift today will help many more refugees in Lebanon discover the restorative power of God's healing Word.