LITHUANIA: NT into Lithuanian Sign Language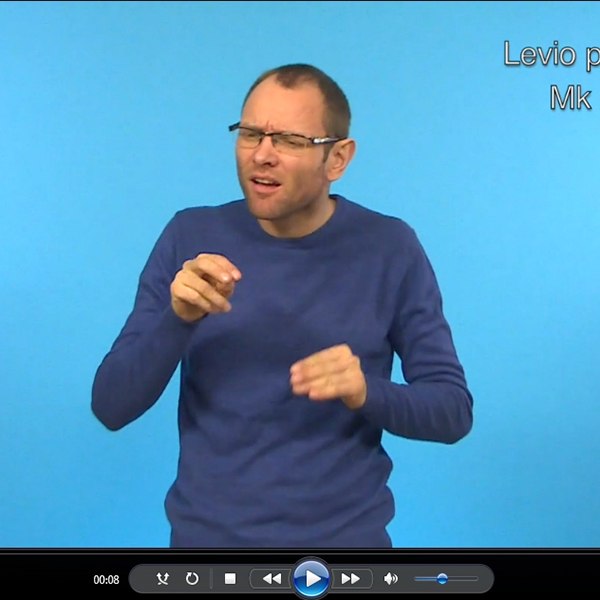 In Lithuania, about 8,000 Deaf people use sign language as their native and only language. They have no Bible texts, study or educational materials in their language at all.
For decades, Deaf people were neglected because Lithuanian sign language was not officially recognized by Soviet authorities. As a result, there are no Deaf churches, but there is a desire to minister to the Deaf in Catholic and Protestant churches.
8,000 Deaf people use sign language as their native and only language in Lithuania.
Bible translation for unreached Lithuanians
The Sign Language Bible portion will be made available online for free. DVD sets of the translations are also being produced for people who do not use the internet.
Within the translation team, Andrius Bariseviciumi and Tomas Ivanauskas are key participants. They have recorded an interview describing the project and promoting the Bible translation among the Deaf community in Lithuania.
The currently almost neglected and isolated community of sign language users will get their first access to the Bible. Children and vulnerable adults who are doubly disadvantaged by being deaf are also among the beneficiaries of this project. The Bible Society expects the translation to be used in the school for children who are deaf.
Thanks to you, the Deaf community In Lithuania will have access to the complete life of Jesus, and they will know about the growth and spread of the Word of God at the beginning of Christianity.