UKRAINE: Word of Hope to Families in Crisis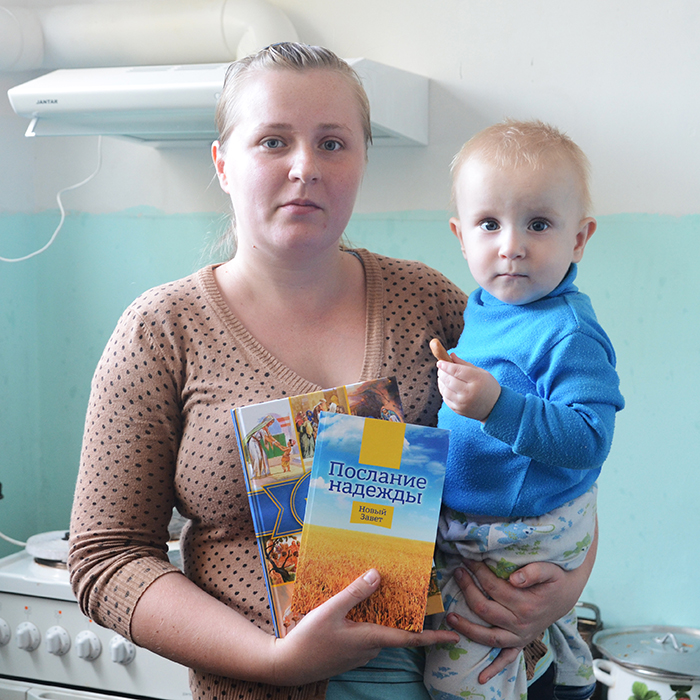 Ukraine has suffered through an economic and social crisis for years.
Recently, the ongoing COVID-19 pandemic has amplified the sense of hopelessness in the nation, and rising numbers of individuals are turning to drugs and alcohol.
As a result, thousands of children and women in Ukraine suffer from abuse and deprivation, and the amount of troubled families increases every year. Tragically, many children rescued from abusive parents were returned to these problem families because the quarantine forced the government to close safe houses and state facilities.
Ukraine families are in crisis and need the hope and transformation offered by the Scriptures. As the nation looks for guidance in how to build loving families, a Bible Society program is helping people find the answer in God's Word.
1 in 3 Ukrainian girls under 18 years old are sexually harassed. 1 in 5 are sexually abused. 1 in 10 are raped.
80% of the calls to a Ukrainian helpline are about domestic violence. Sadly, most domestic violence incidents go unreported.
Word of Hope brings the healing power of God's Word to 44,000 children and parents living in crisis and disadvantaged families
A Word of Hope for families in crisis
Word of Hope distributes 22,000 Bibles and 10,000 Children's Bibles to hurting families and helps family members to find peace, guidance, and encouragement in God's Word.
The program offers Scripture-based training to equip parents with wisdom for raising healthy families.
Every Bible distributed through this program gets shared on average with one other person, doubling the impact of God's Word in Ukrainian families.
Word of Hope partners with the Ukrainian church and helps families connect with a local church community for ongoing support
"Healing Ukraine's family crisis is a national security matter on which the future of the nation depends."
~ Oleksandr Turchynov, Secretary of Ukraine's National Security Board
Thanks to Word of Hope, many families experience greater harmony as a result of turning to the Bible for guidance. Your gift today will give hope to broken families in a country that desperately needs God's Word.