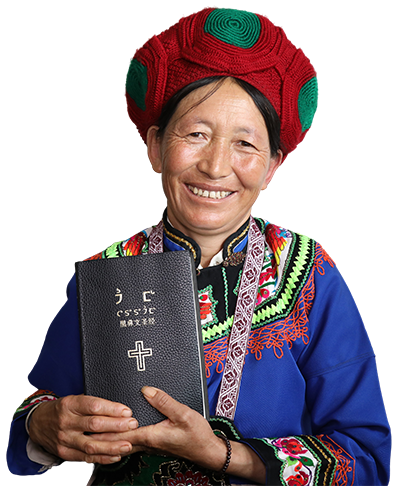 Here's some of what you have helped make possible, as of Spring of 2021:
In the last five years, Bible Societies around the world have completed Scripture translation in over 270 languages used by 1.7 billion people.
The number of the world's 7,000+ languages with the full Bible topped 700 for the first time.
Around 80% of the world's population (just over 5.7 billion people) now have the whole Bible in their mother tongue.
The New Testament was available in 1571 "heart languages" used by 825 million people.
Some Scripture portions were made available in an additional 1,160 languages used by 450 million people.
Powered by donors, partnerships, and technology
The pace of translation is accelerating, due to partnerships and technology, all powered by visionary donors.
Today we are collaborating more widely than ever, working with other translation agencies as part of Every Tribe Every Nation Collective Impact Alliance (ETEN). Meanwhile, growing momentum in Bible translation is also due to developments in translation software, and digital library technology, all of which is shared by everyone involved in Scripture translation.
Following the Bible Translation Roadmap
This generation has the greatest opportunity ever seen in translation – Pi.
To reduce Bible poverty, CBS joins the worldwide network of Bible Societies in continuing to push forward with the Bible Translation Roadmap, a 20-year vision unveiled in 2018, aiming to:
> complete 1,200 translations and revisions by 2038
> give to over 600 million more people, first-time access to the Scriptures in their own language.
By 2033, CBS, other Bible Societies, the ETEN Alliance and numerous other translation agencies envision all people having some access to the Word of God in their own language:
95% will have access to a full Bible
99.96% will have access
to a New Testament
100% will have access
to some portion of Scripture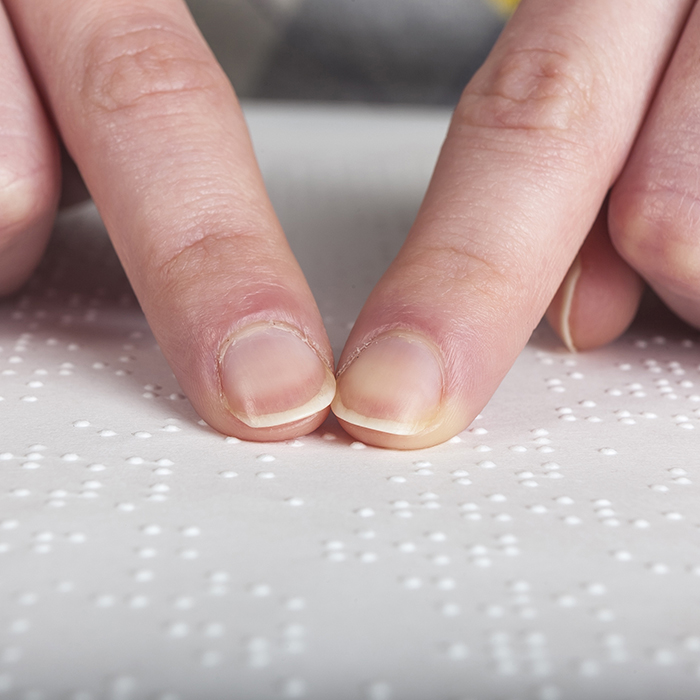 Digital Bible Library adds Braille Scriptures
CBS provides support each year to the Digital Bible Library, which makes translated Bible texts available to the translation world. In 2020, new Braille transcription software allowed the addition of the first Braille Scripture files to the Library, making it much faster for Bible Societies to produce Braille Scripture.
At the start of 2021, the Library contained:
2,696 texts in 1,721 languages used by six billion people.
53 Braille files in 41 languages, including 33 full Bibles in 27 languages.
Audio Scriptures in the languages of 5.6 billion people.
Video Scriptures in 13 sign languages used by 1.8 million people.
Greater access through new and revised translations
Languages evolve over time, and it can be difficult for younger generations to understand outdated Scripture translations. Last year, Bible Societies published new or revised translations, including nine full Bibles, in 21 languages used by 694 million people.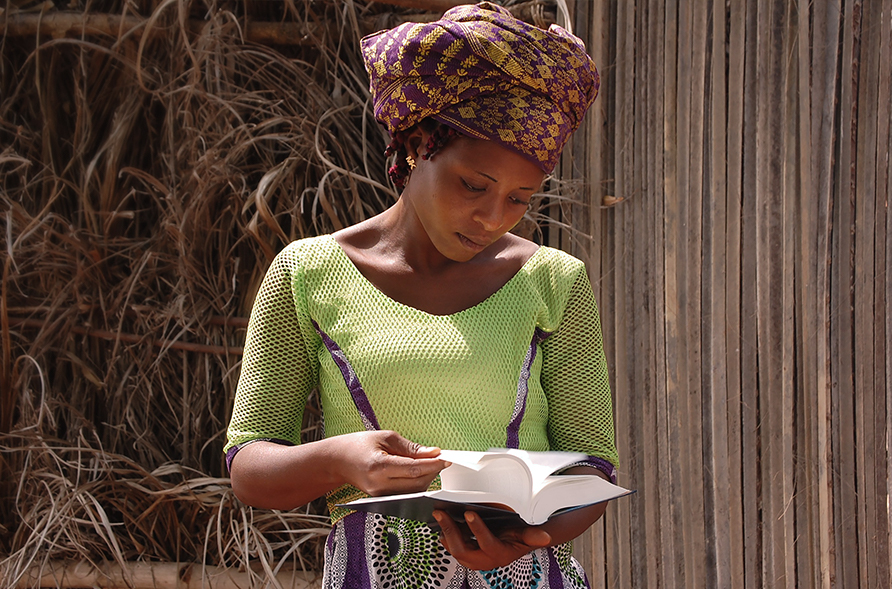 We invite you to share the CBS long-range commitment!
As we have funding:
We will be energetically engaged in first-language translation, pursuing the Roadmap shared by UBS and other collaborating agencies around the world.
We will also support those who are severely disadvantaged or neglected, with Scripture presented in formats they can use.
And we will support important revisions or fresh translations, especially where a revision is strategic to reaching younger people.